Tactical Hand Drill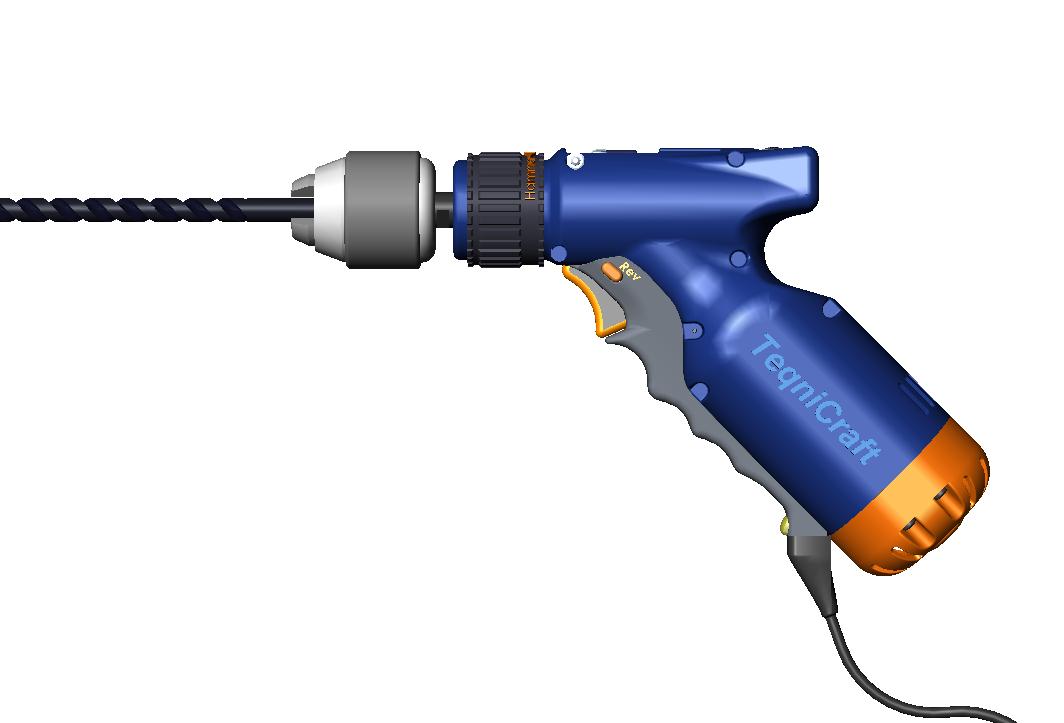 Powerful hand drilling machine ergonomically adapted for manoeuvring into smaller spaces and corners.

The large motor belly is removed from the drilling axis.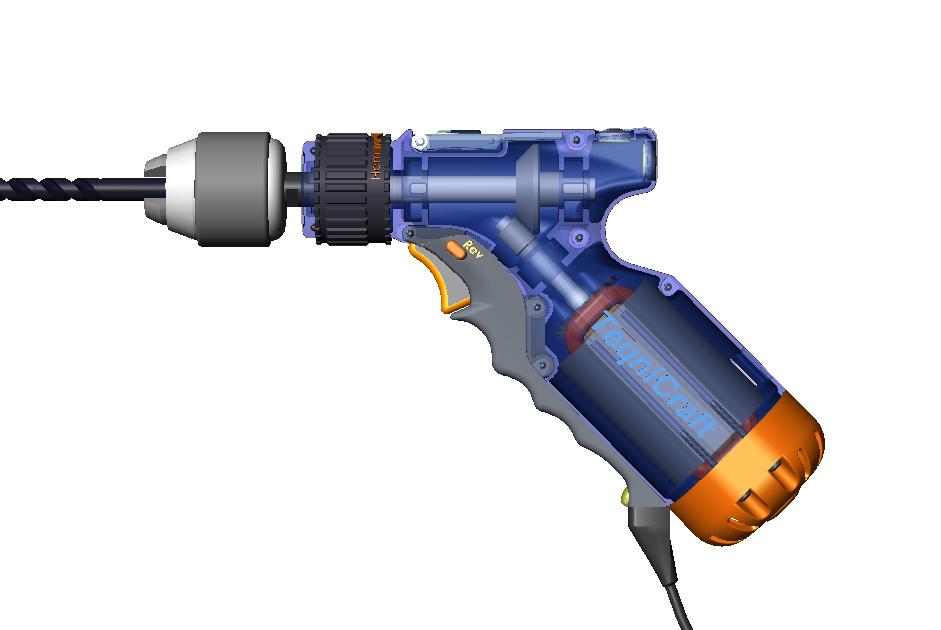 In general use this drill will have no particular advantage over any similarly powered unit. However, most handymen and artisans will agree that site conditions very often produce situations where obstacles, or reduced access prevent proper alignment of drilling axis with preferred drilling centre line. By positioning the motor partly into the hand grip a number of benefits are realised. Apart from eliminating the obstructive motor housing from behind the chuck the significantly reduced distance from the chuck to the end along the drill axis makes this power tool vastly more meneouverble and easier to handle.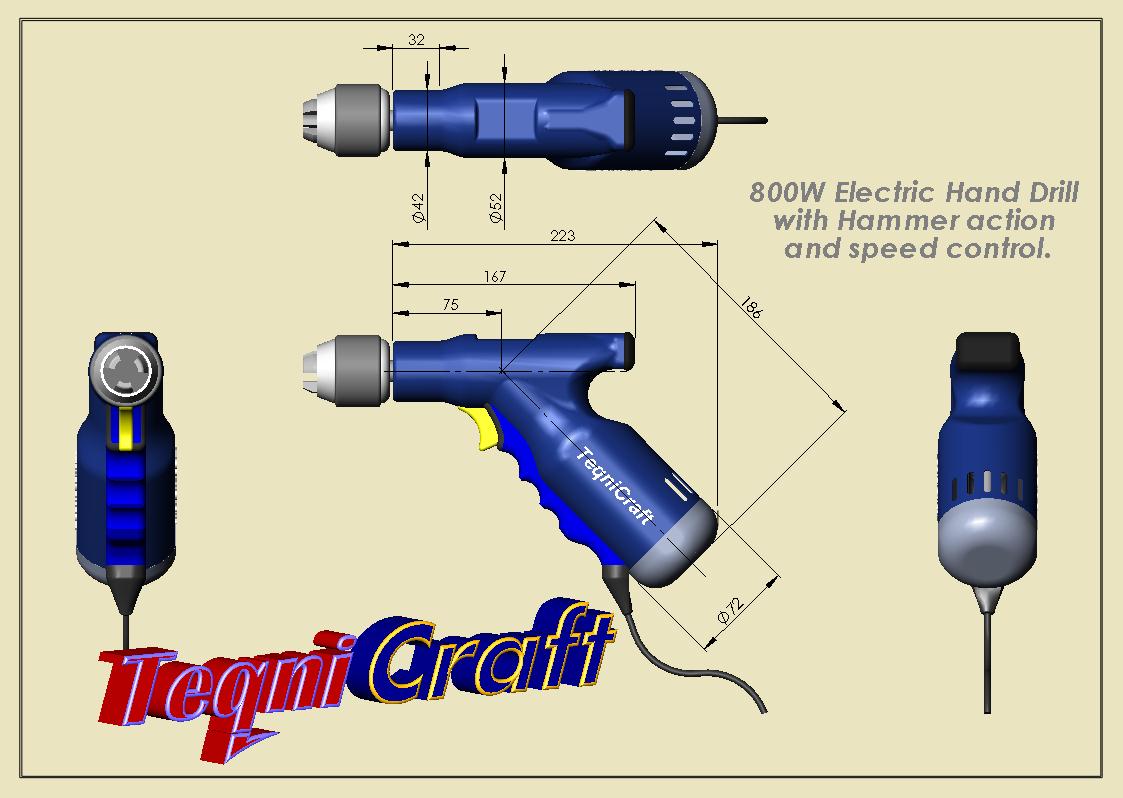 All these figures are preliminary and may change without prior notice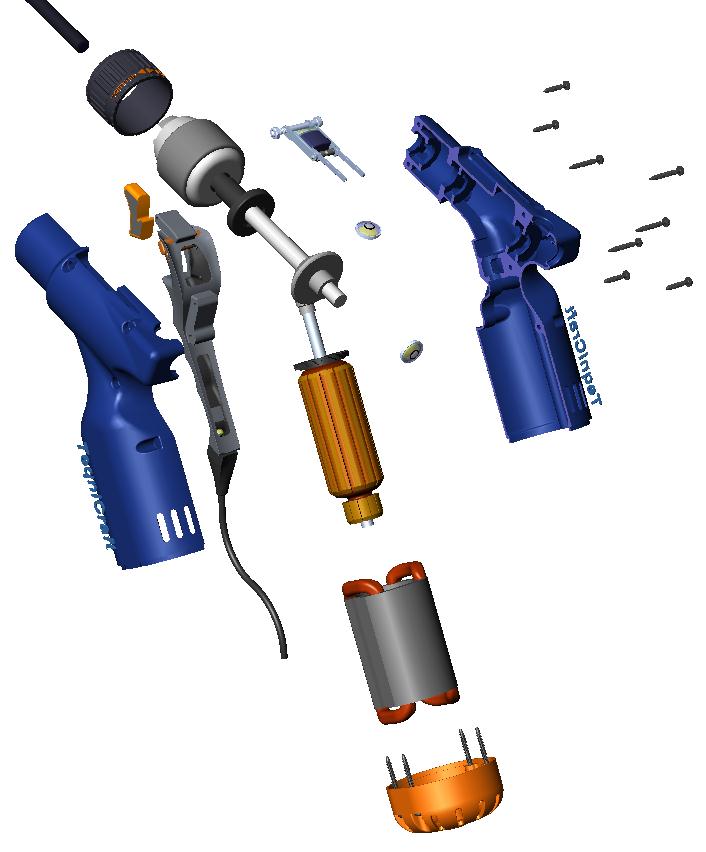 Integral utilities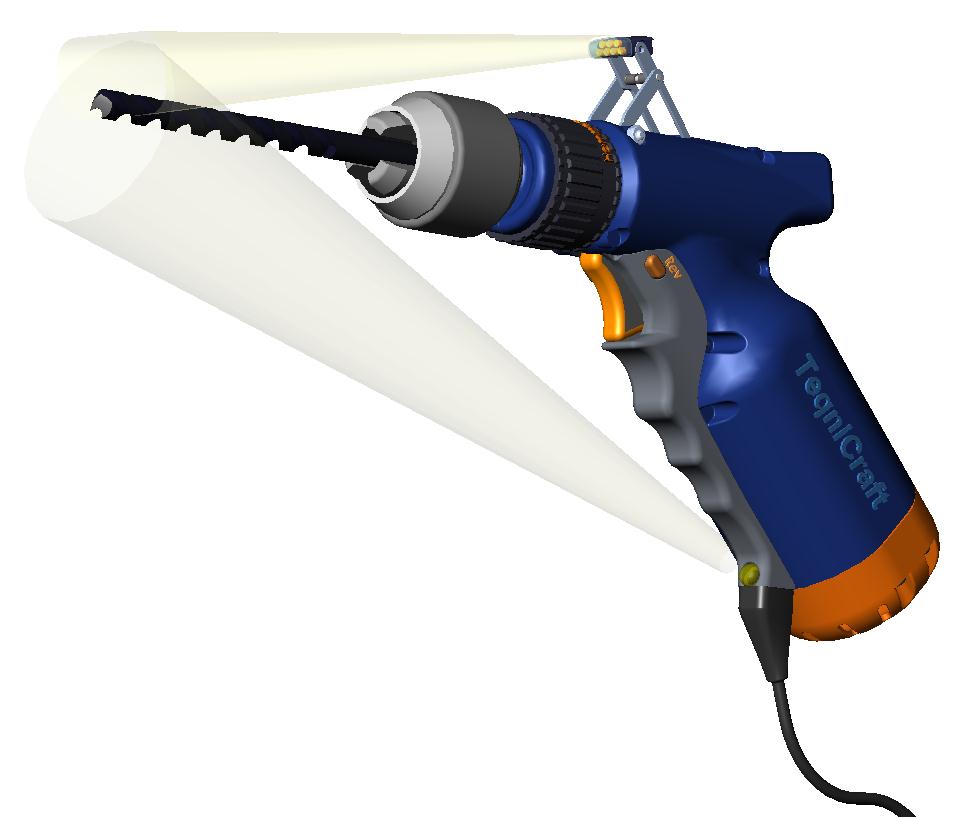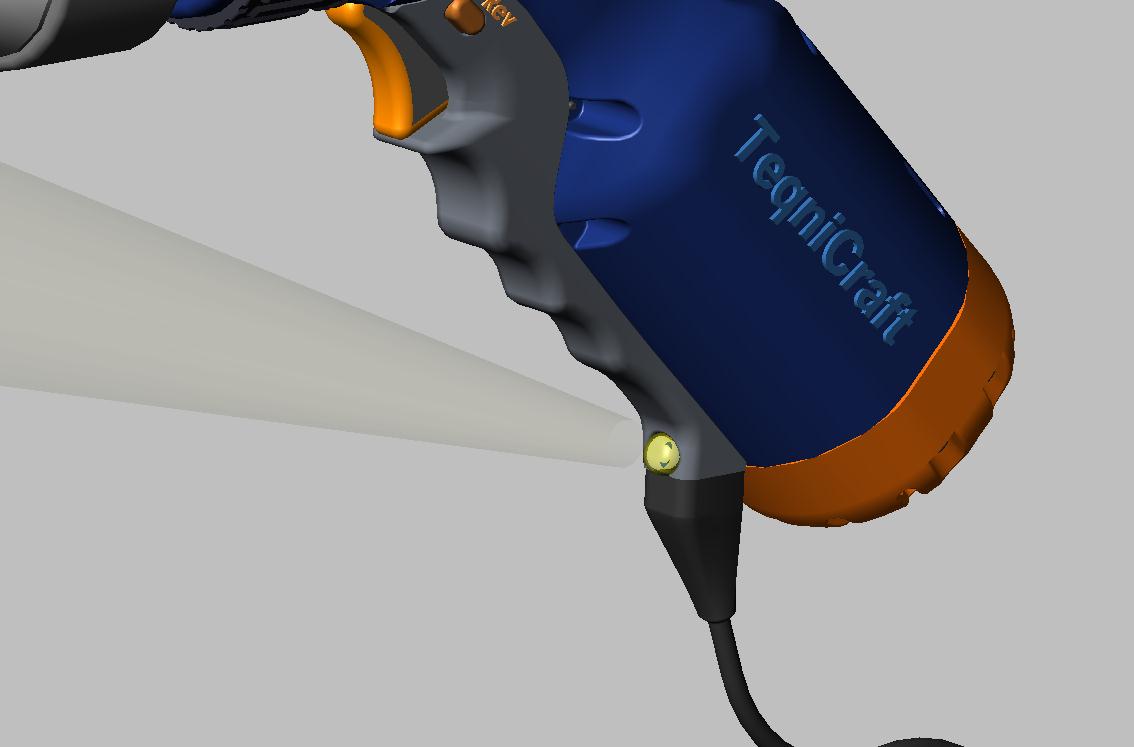 Retractable Work space illumination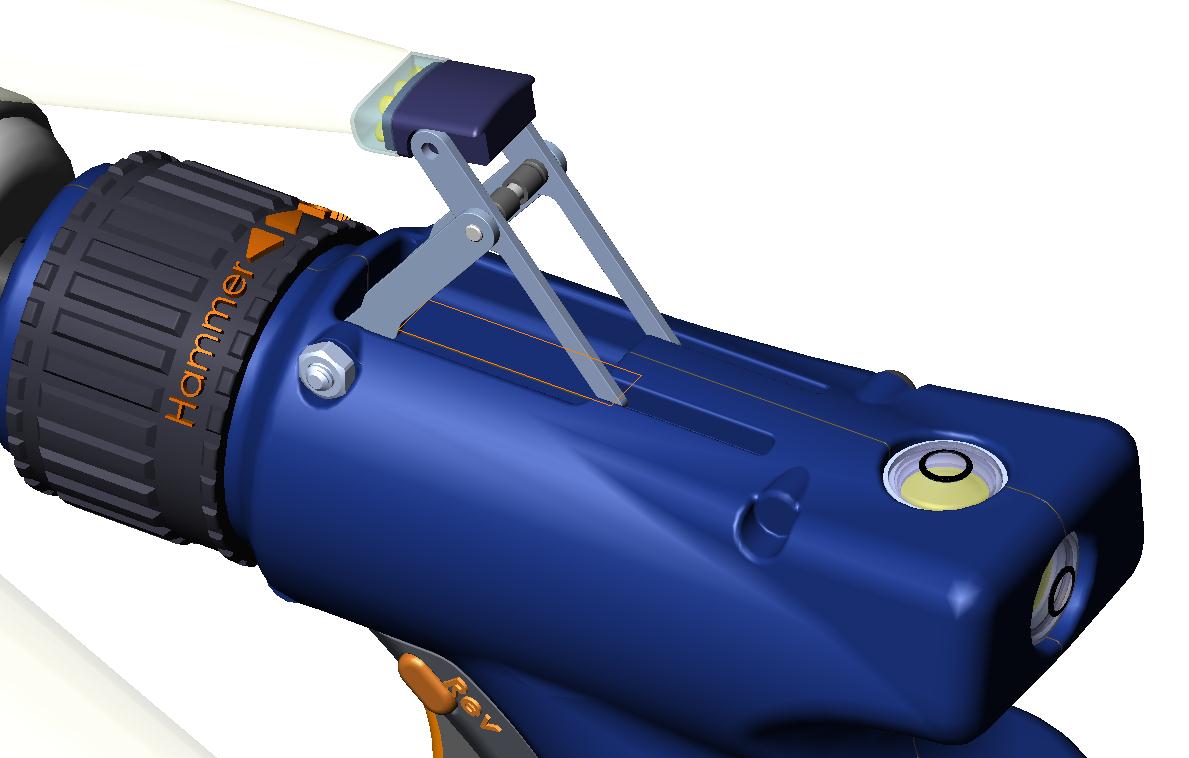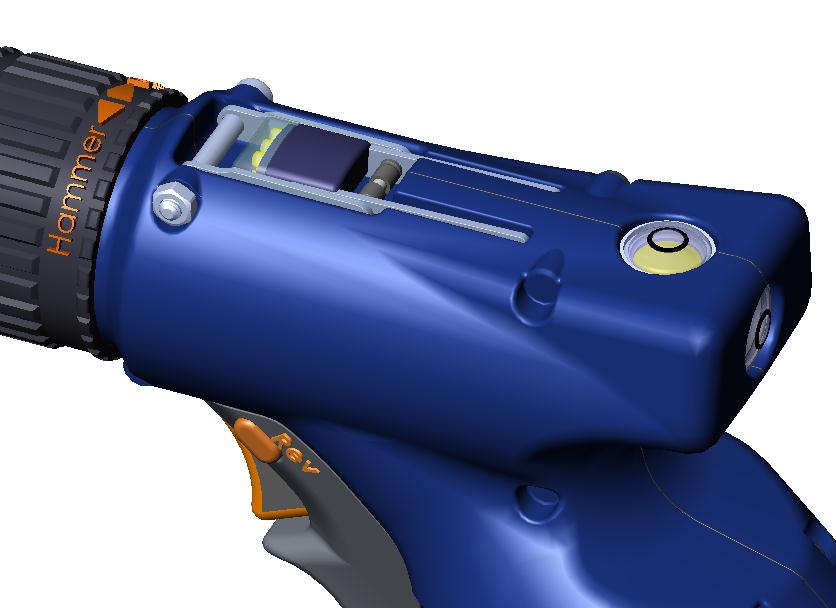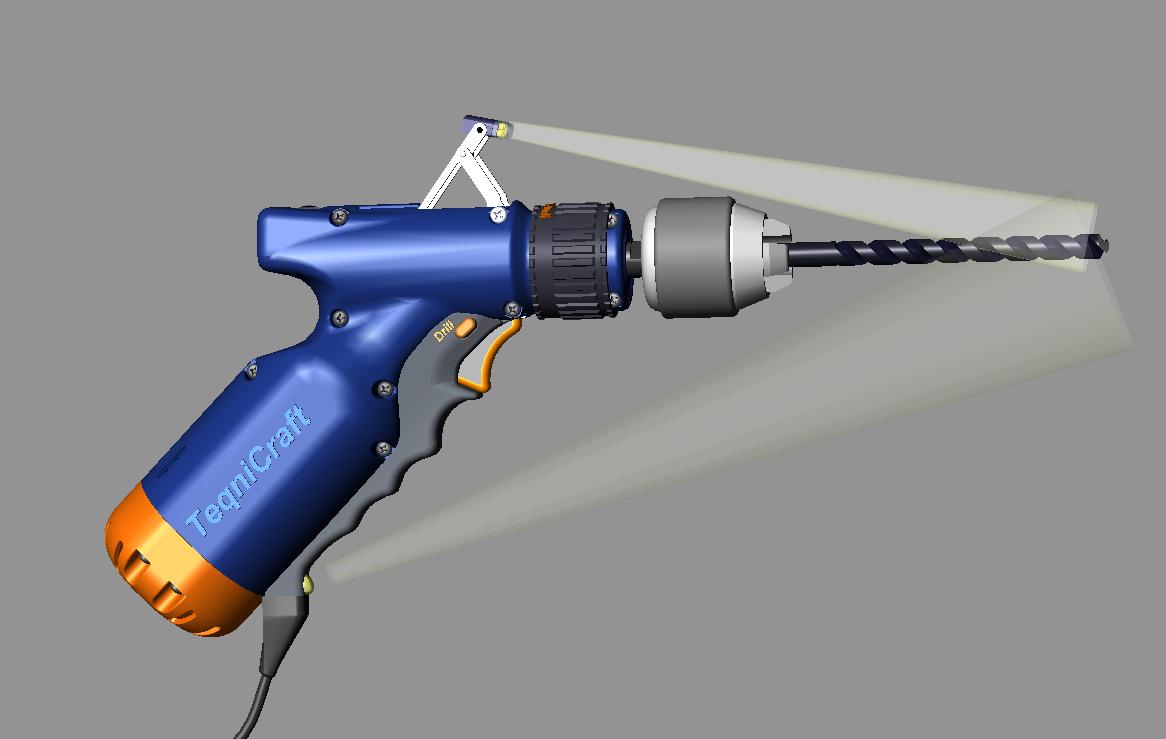 The spotlight below at the hand grip reduces confusing shadow lines.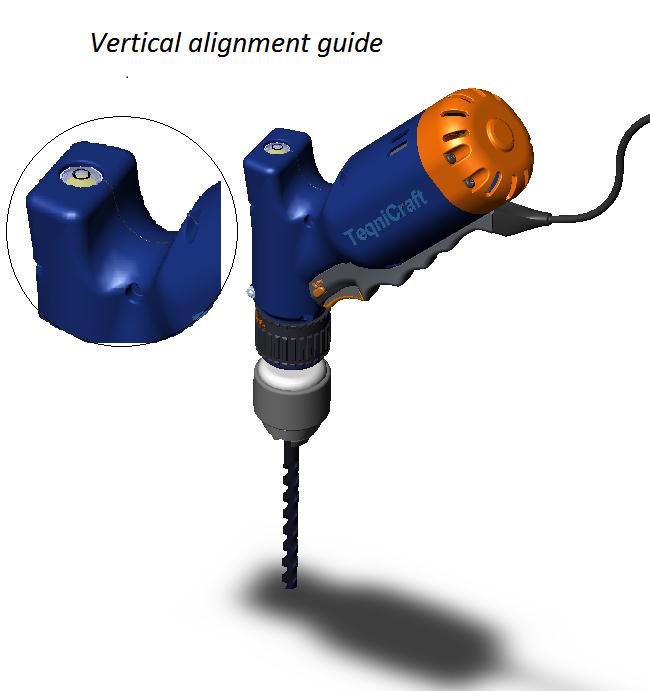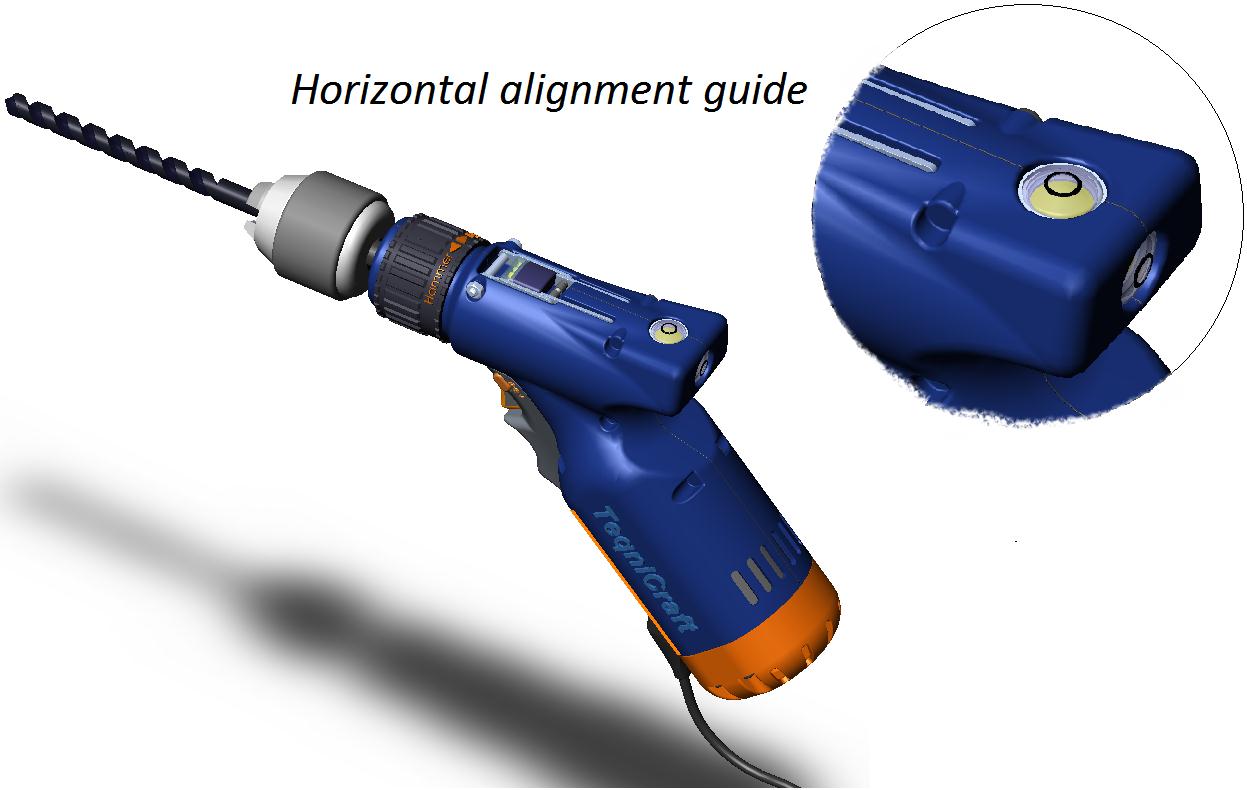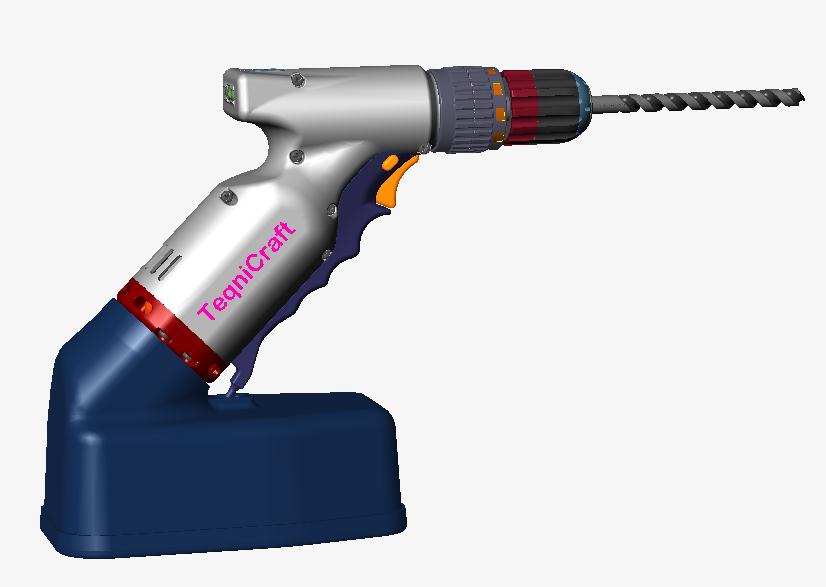 Large battey boot for extended site operation . . . .
. . . . and it can be seperated to allow the drill to remain 'tactical'.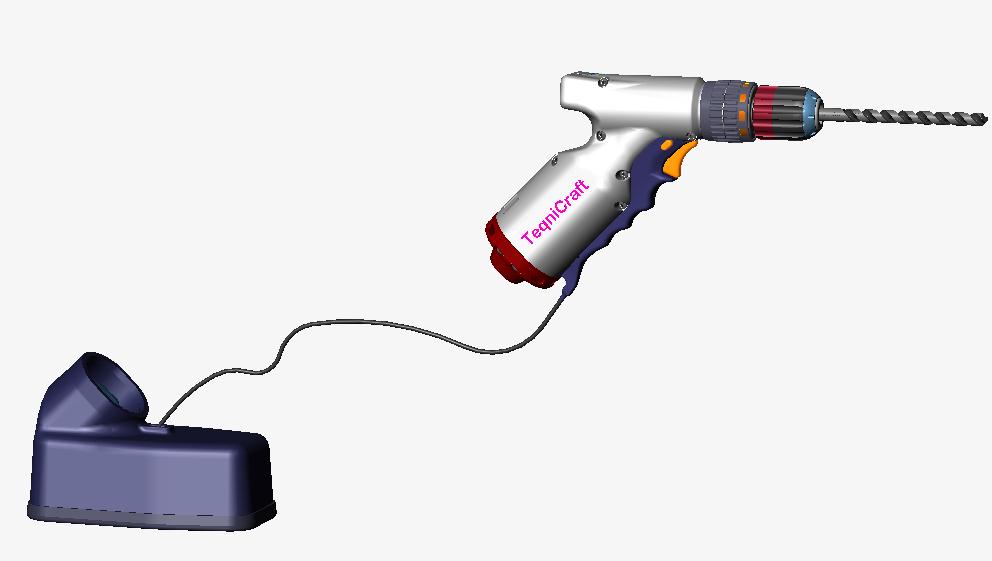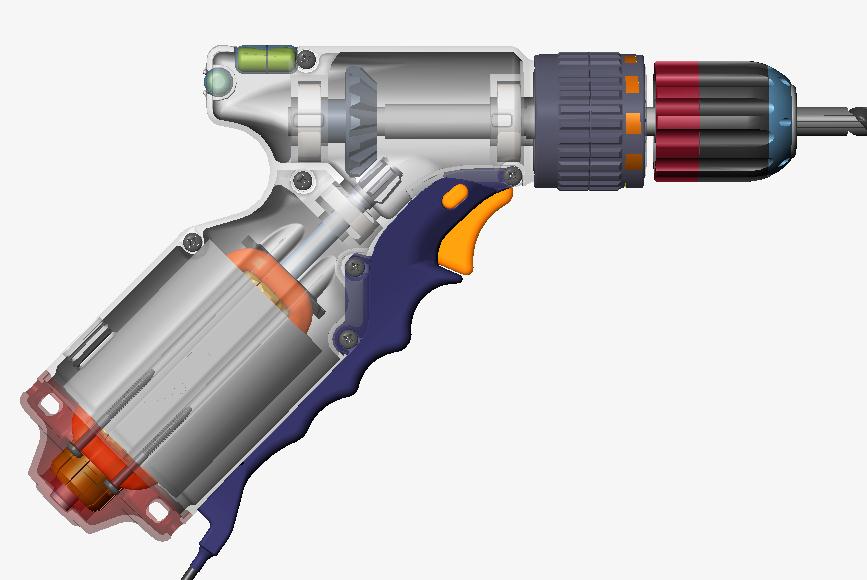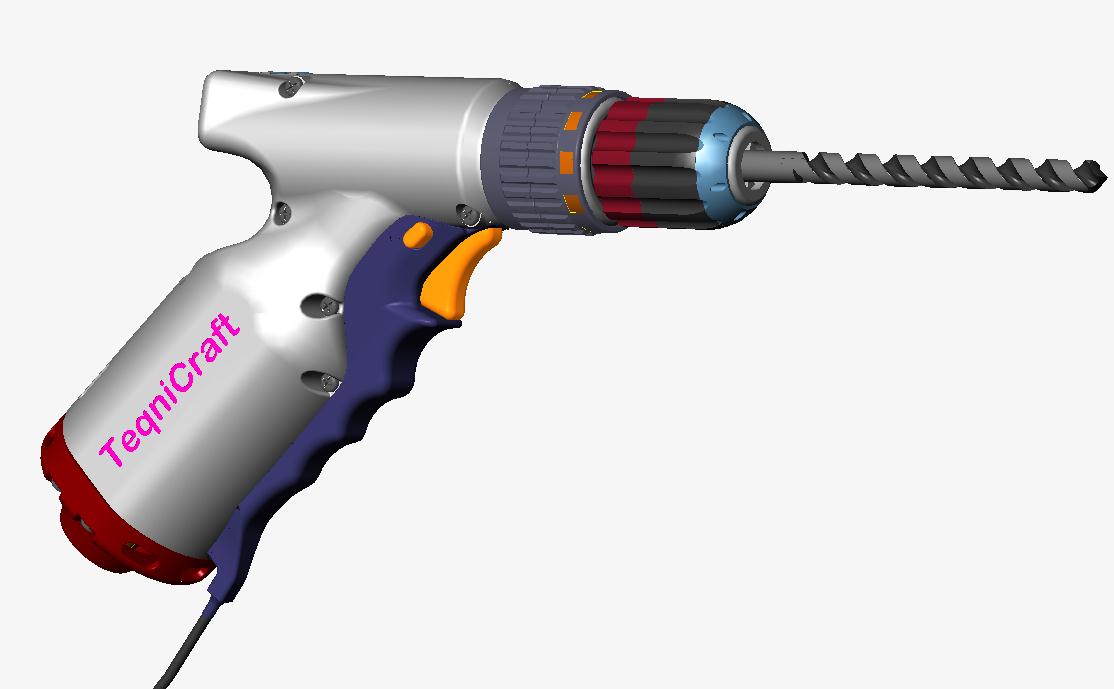 Kindly give us some feed back in the comments section below