Scooters and Commuters

B

asic

front wheel drive electric scooter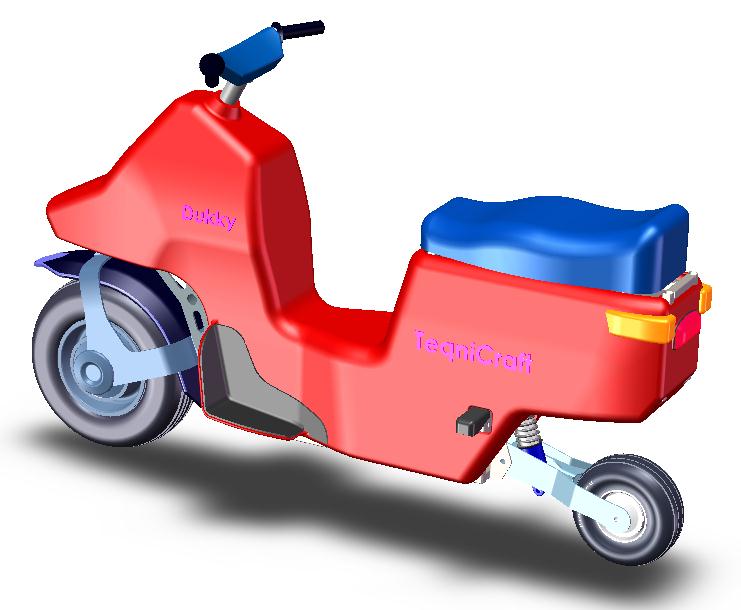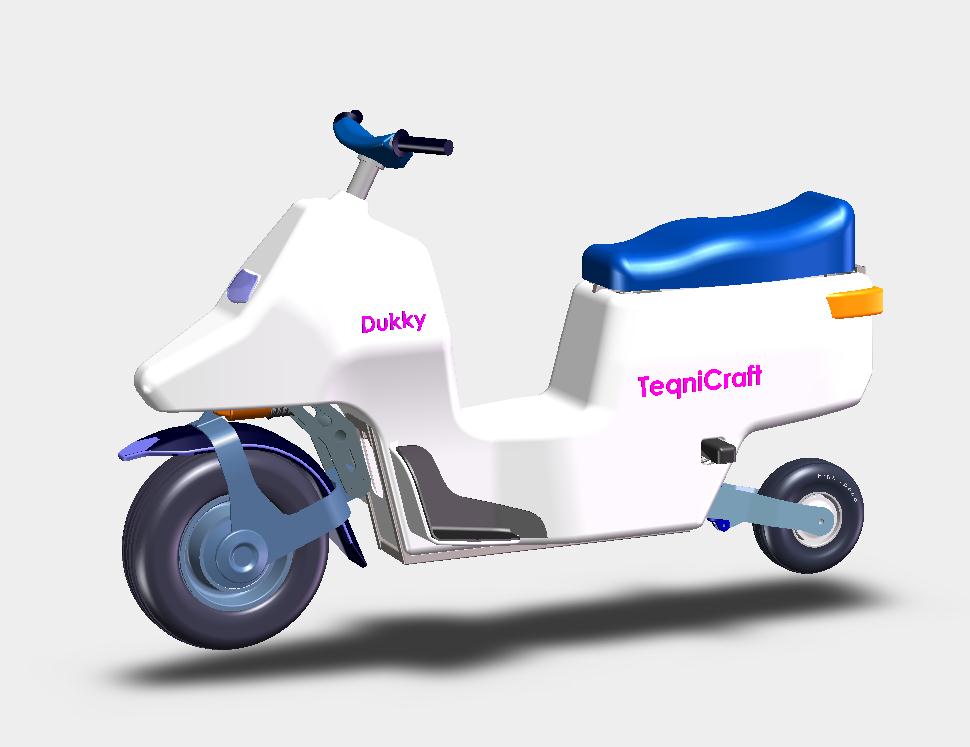 Q
uick and practical little 'go-any-where'. This is a configuration study with no real attempt at styling.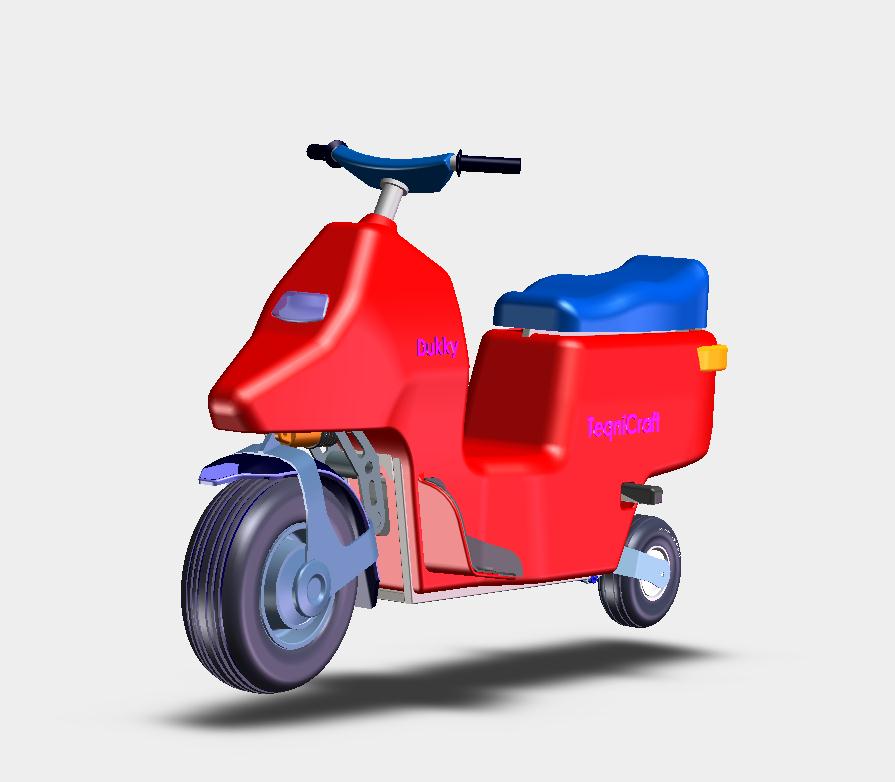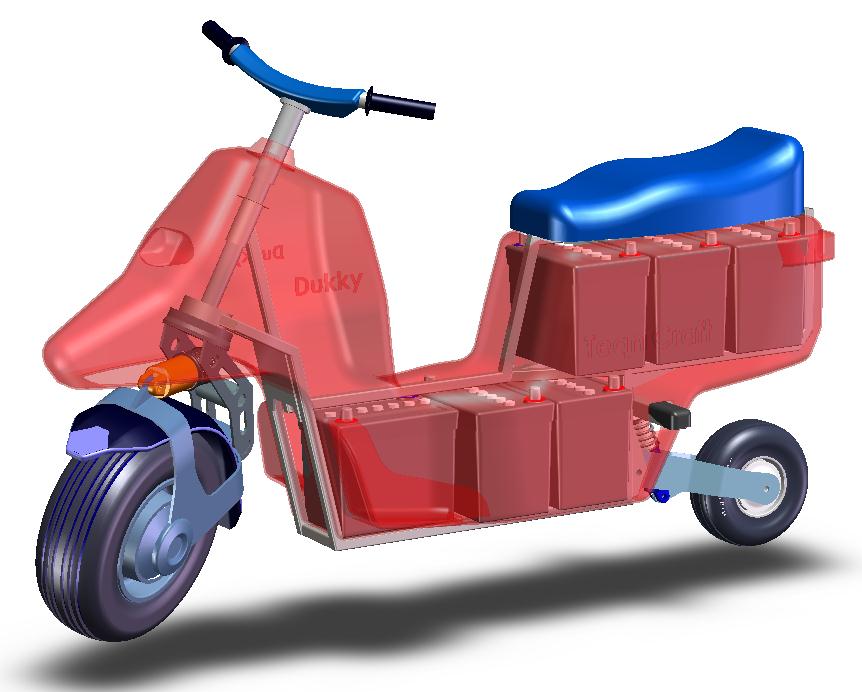 U

se any kind of battery and pack 'em as many as you need 'em.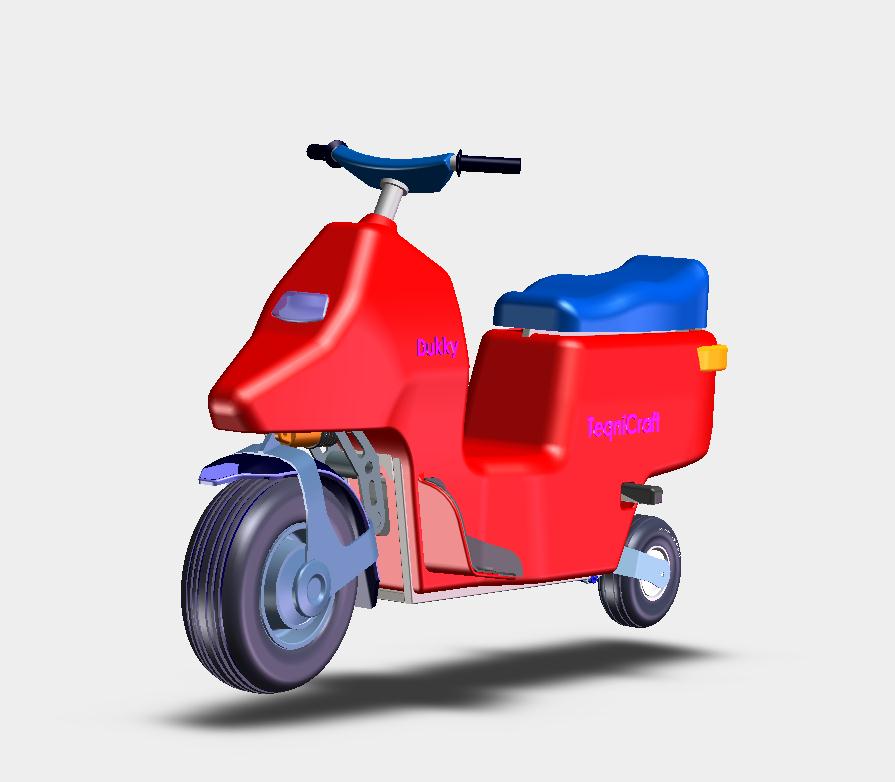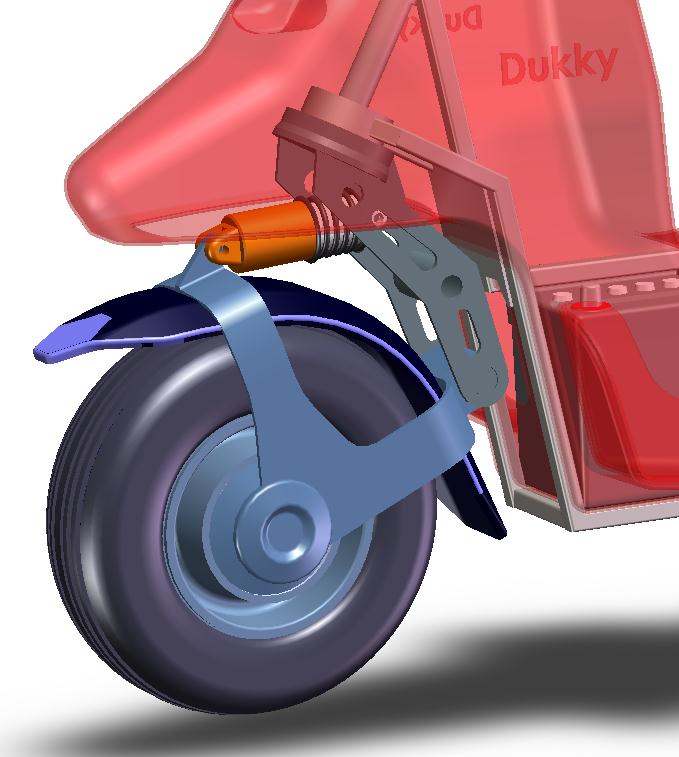 2 to 3 kW DC motor in the hub.
The front wheel swing arm pivots on the slewing bracket extended behind the wheel. Shock absorber mounted horizontally above. Combined with a larger section tyre this suspension will completely neutralise the weight of the hub motor resulting in a smooth and comfortable ride.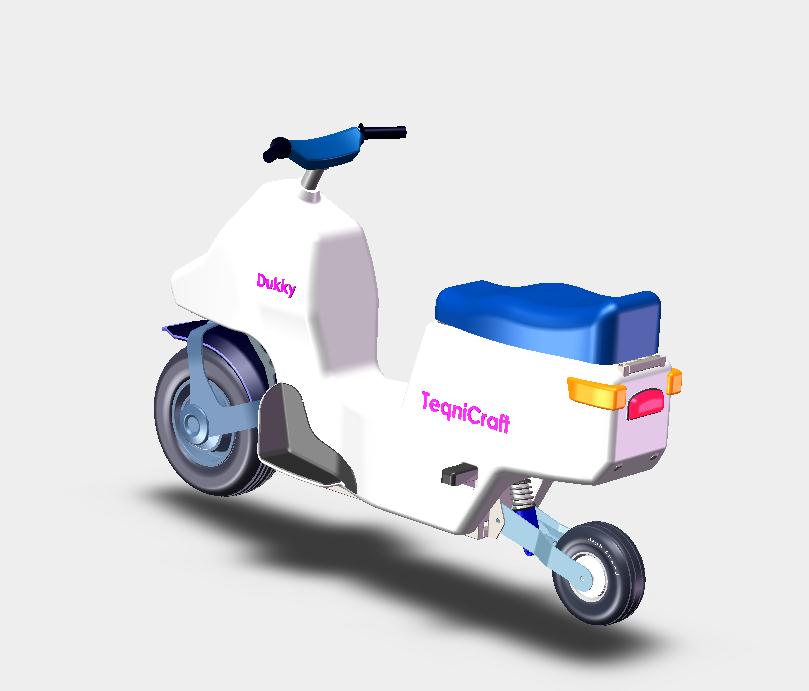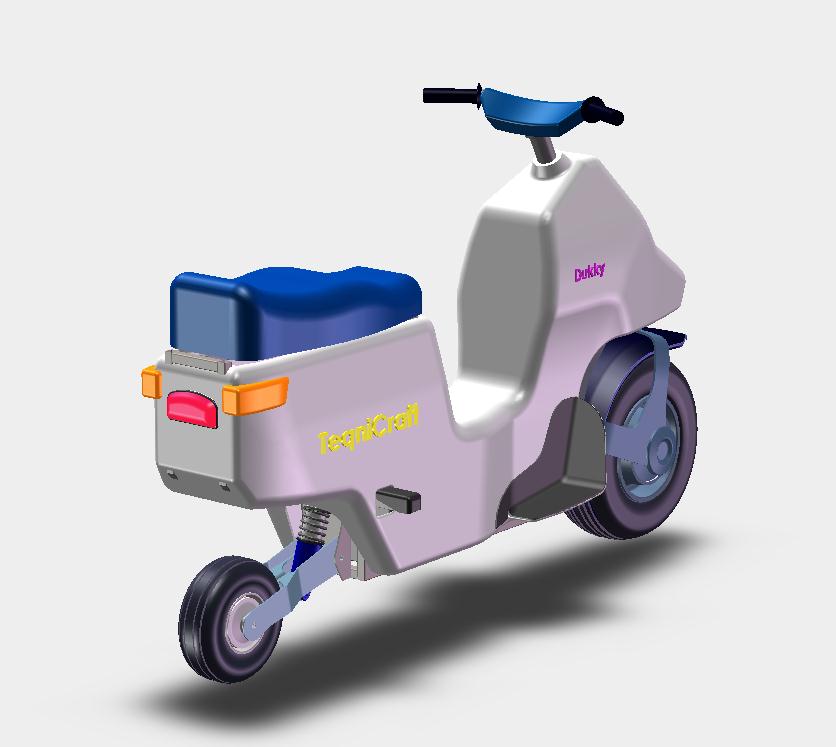 Have no concerns about the capability of the "little" rear wheel. It will carry 'two up' heavy weights with ease.
S
chool
C
ommuter
Safe and protected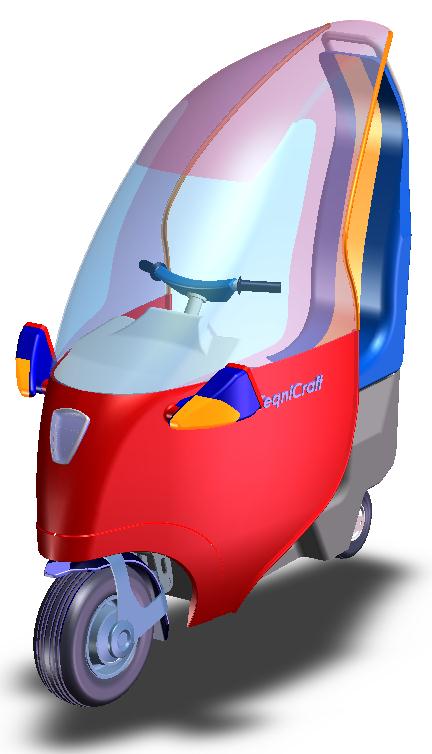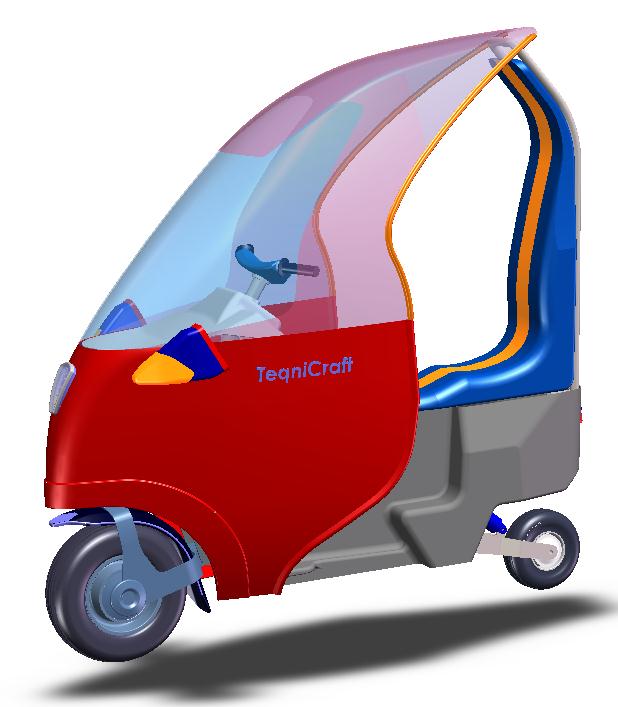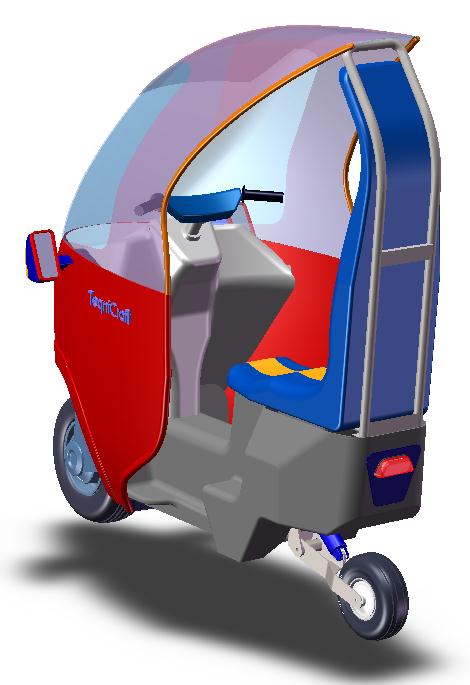 T

here may be some hesitance on accepting the castor type rear wheel but this is a very practical configuration for optimising space and stability on a front drive configuration. The carrying capacity of a smaller rear wheel should not in any way be under estimated. The rear wheel will obviously still be included in the braking system.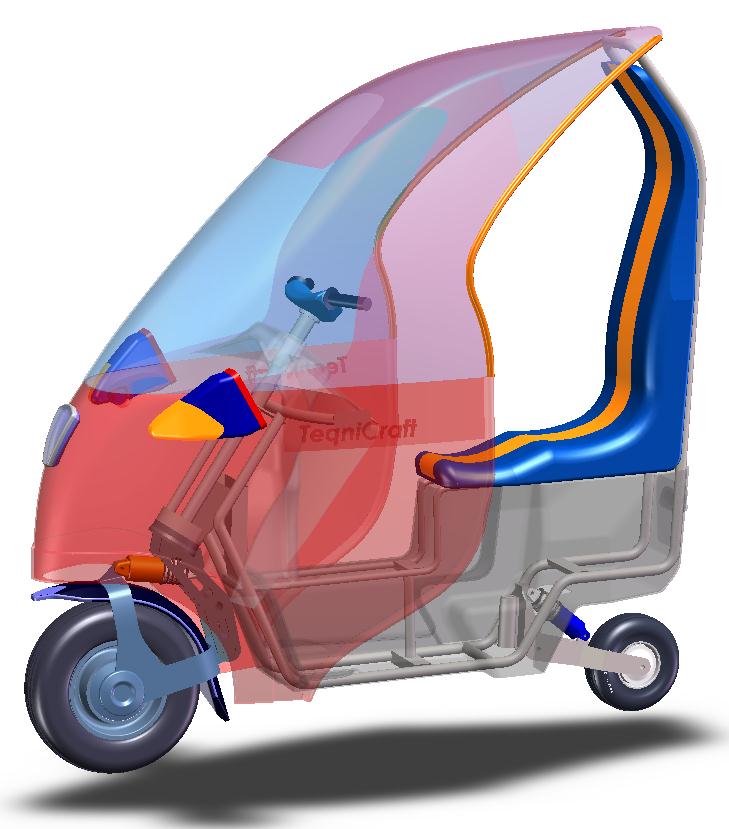 P

reliminary frame configuration. Light weight and simple to produce.
Check out the enormous space for batteries.........or......a simple, cheap, efficient little charger apparatus.
B

usiness

C

ommuter

High performance - 2 seater - Single track
All these models are intended as configuration studies and are not presented
as stylised show room products.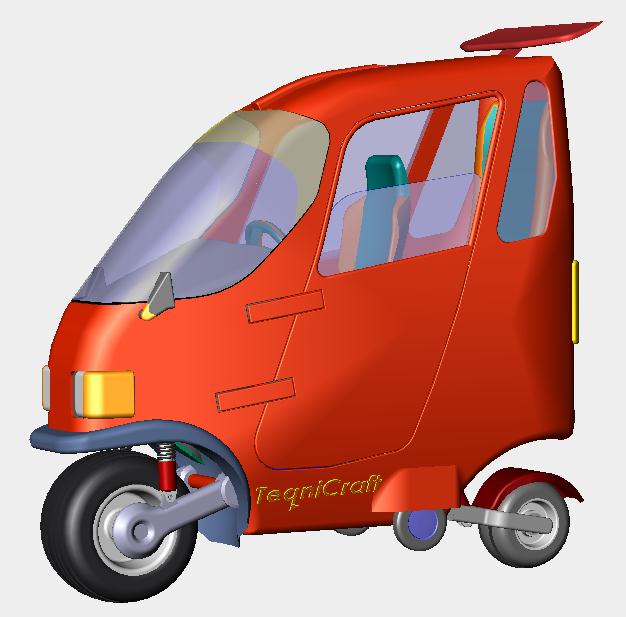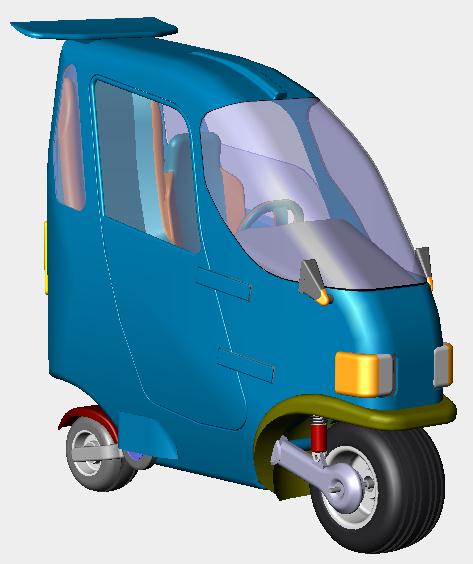 Rock Solid Stability provided by two powerful gyroscopes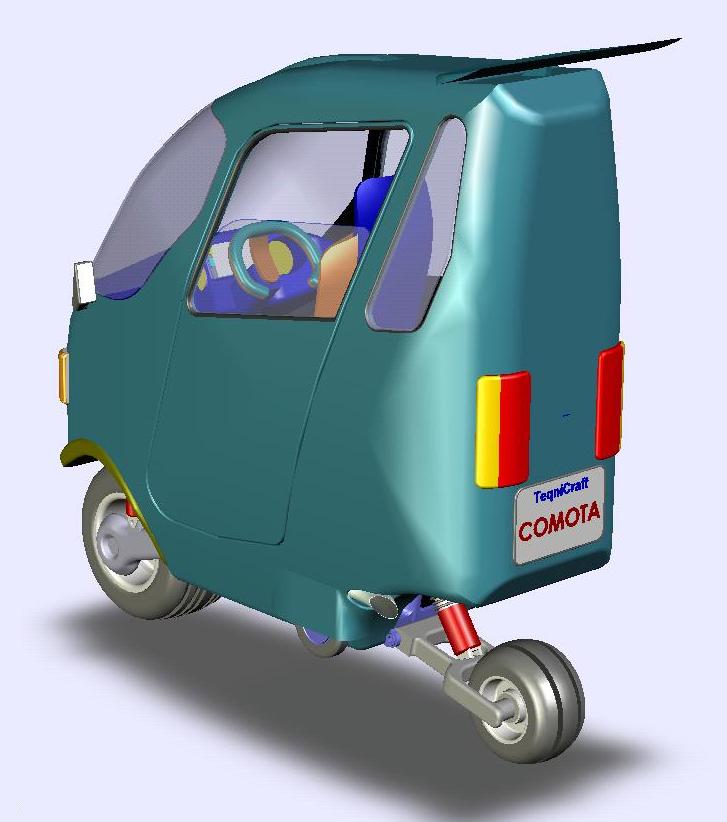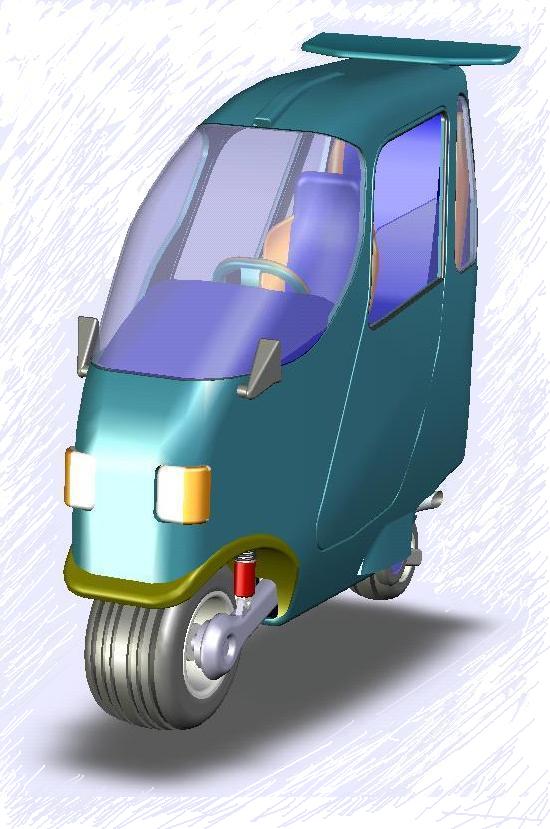 Comfortable, airconditioned, high performance,. . . . .
. . . . . .grid-lock skirting. . . . speedster . . .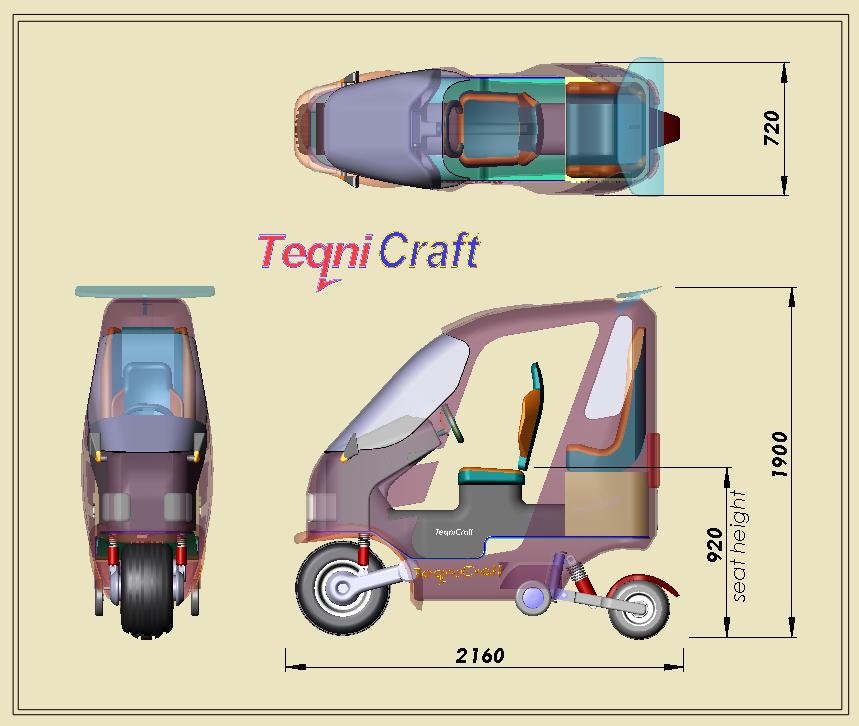 A

lthough this vehicle is very quick and maneuverable it is not intended as a racer but to function as a commuter and urban run-about. In traffic it is much more desirable to have a high perching position for a panoramic view over gridlock and to monitor surrounding traffic flow. This vehicle is therefore quite tall with a relatively high seat height for a two wheeler. It is not excessively high and access into the vehicle is still quite comfortable.
Another advantage of the high seat position is the enormous cavity that becomes available below the seat and cabin floor boards.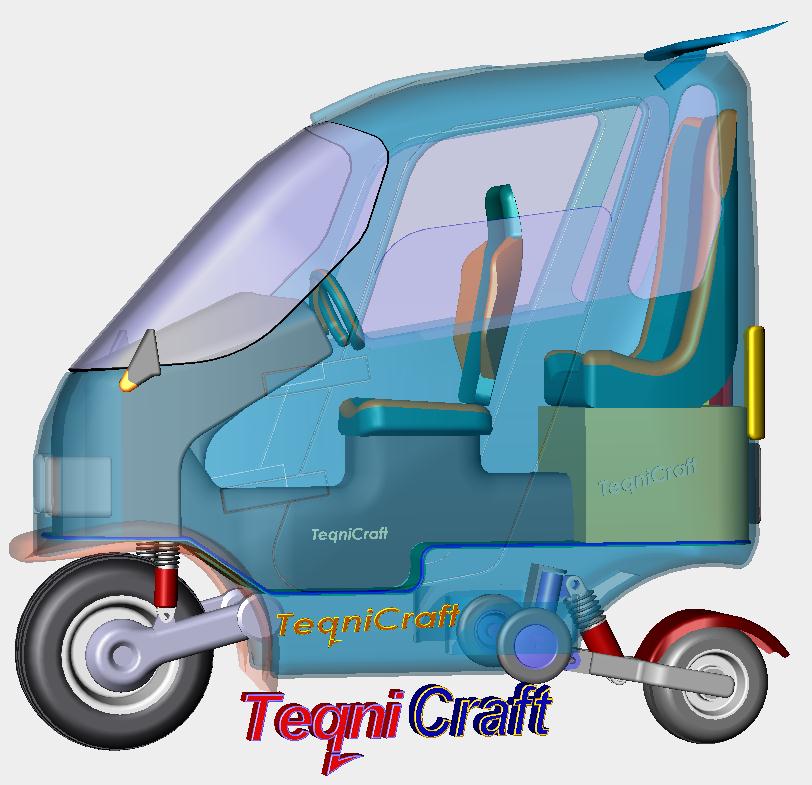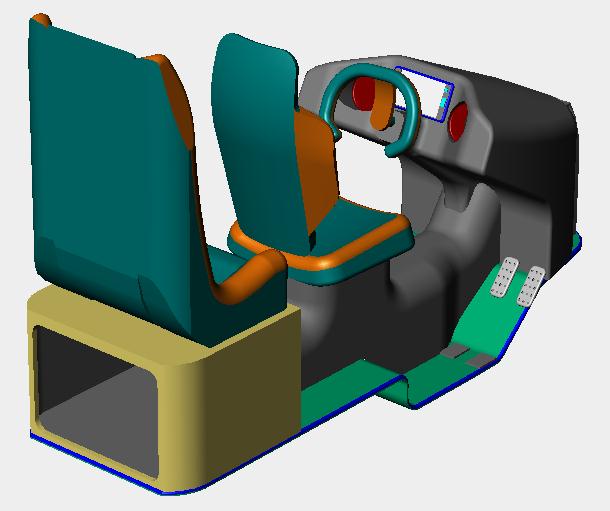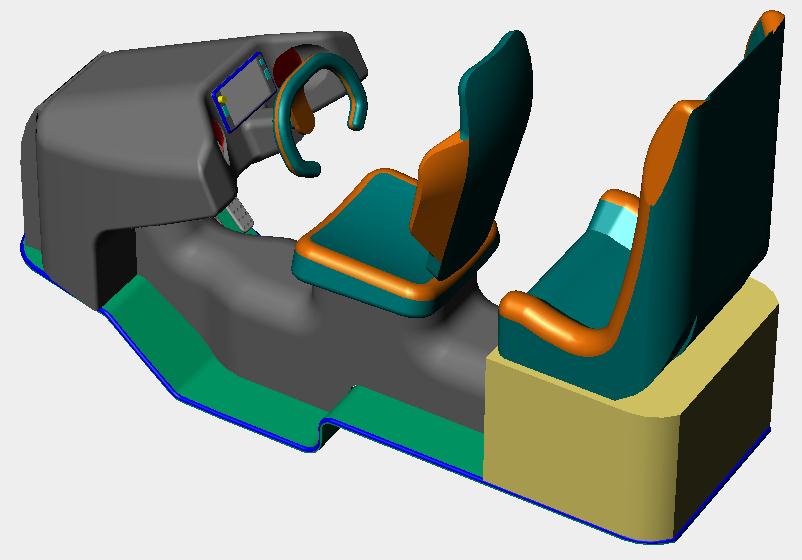 L

eg room and foot position for passenger is very comfortable.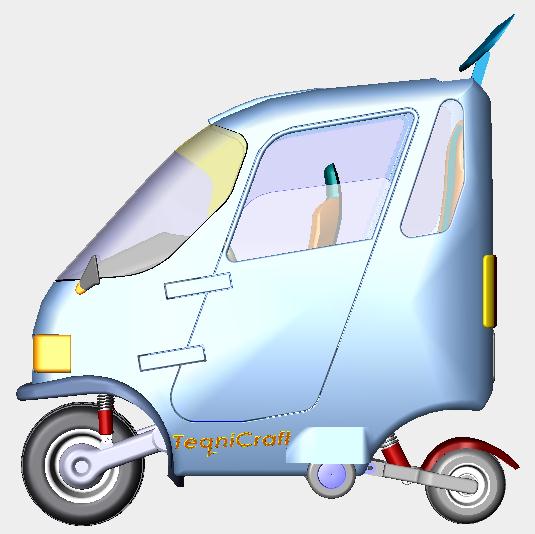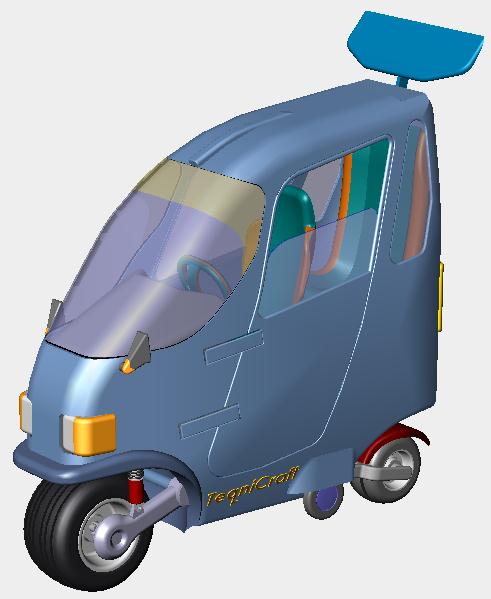 Aerodynamic braking assist to mitigate any top heavy momentum in the white knuckle, lip curling, nostril flaring speed reducing operation.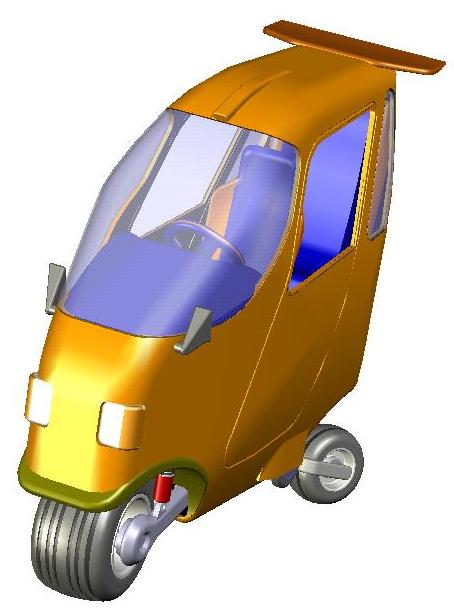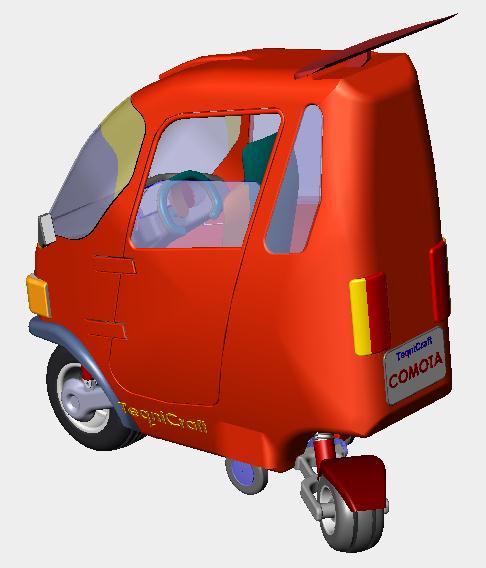 P
rogressive rear wheel steering.
T

he rear castor is rigidly locked longitudinally in all circumstances until the front wheel steering progression reaches an angle of 10 to 12 degrees. The rear castor steering mechanism then becomes operational and the castor is inversely steered as the front wheel angle progresses.

T

his steering system will allow this vehicle to be the most meneuverable that has ever approached a frustrating grid-lock situation.
5 Seater Transporter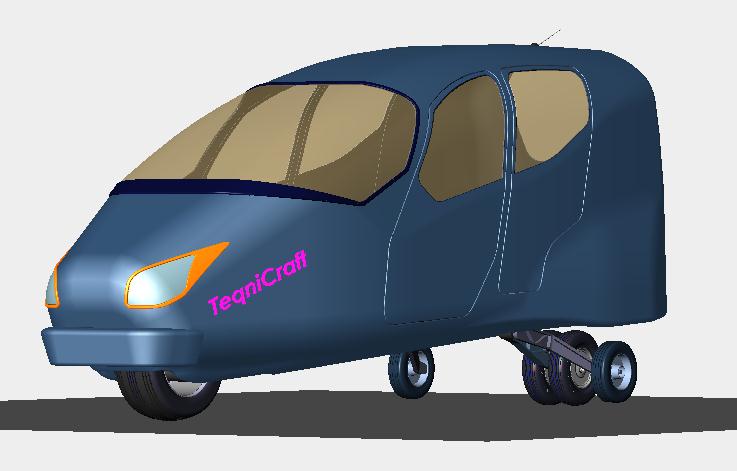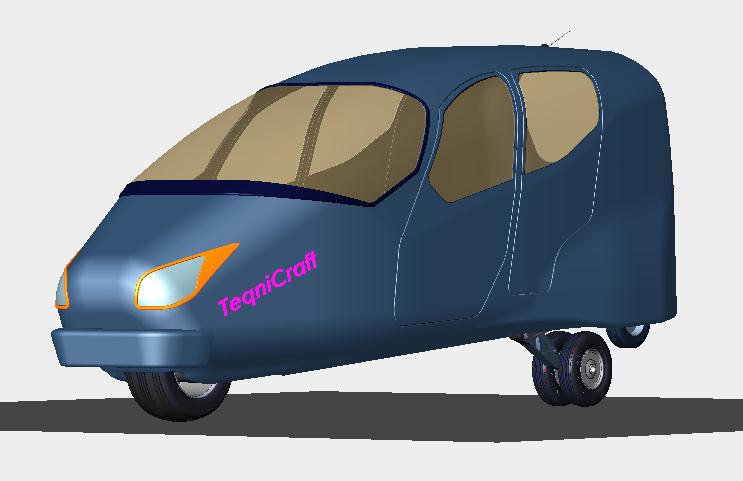 Soccer mom run around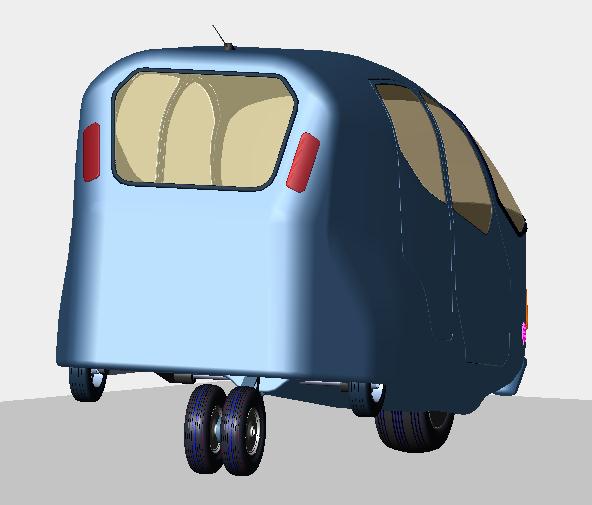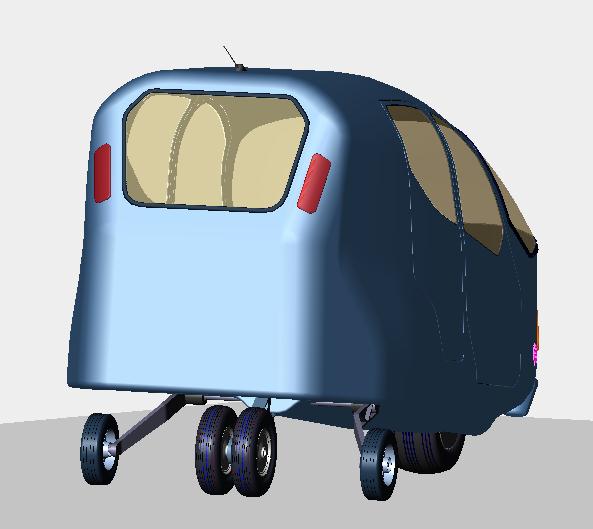 (Yes, the rear appears a little stumped off.)
Think this is not possible ?
(The two images below are from a wonderful website titled "Museum of Retro Tech" where a range of obscure, mostly cast iron mechinamix, which initiated and established the industrial age, are revealed. )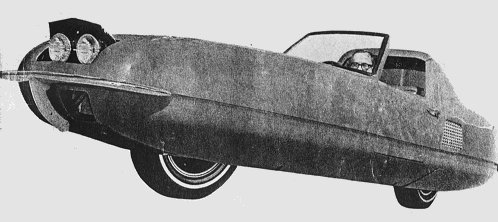 Fully functional gyroscopically balanced and stabilised 2 or 4-seater sedan - 1967
http://www.aqpl43.dsl.pipex.com/MUSEUM/TRANSPORT/gyrocars/gyrocar.htm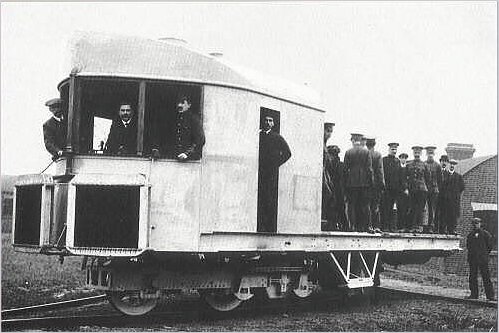 Brennan single track locomotive - 1911
http://www.aqpl43.dsl.pipex.com/MUSEUM/LOCOLOCO/brennan/brennan.htm
Gyro balanced vehicles and rolling stock have apparently not only been technologically possible hundred years ago but have actually been physically and functionally demonstrated!
The vast increase in efficiency and reduction in power demands for single track transportation, particularly in the "sedan" version, brings confusion when appraised alongside more recent attempts at developing reduced resource demand and increase of fuel efficiency. Unsmart little two seater squashed box-mobile comes to mind......among countless others.
Well,.....when one considers the contrived and imposed culture of associating with grossly inefficient, foul and polluting grotesque metal monsters for commuting vehicles then the sleek, high efficiency alternatives are not worth considering and its potential is relegated into obscuredom by certain commodity monopolies and agenda driven, politicised, militarised socio-economic agencies of poor noetic value. What a shame!
A fundamental structural realignment is required to destabilise the current paradigm and direct socio-economic parameters into a more naturally occurring, high efficiency symbiosis. .
Please give us your thoughts in the comments section below.