P

ower

W

ing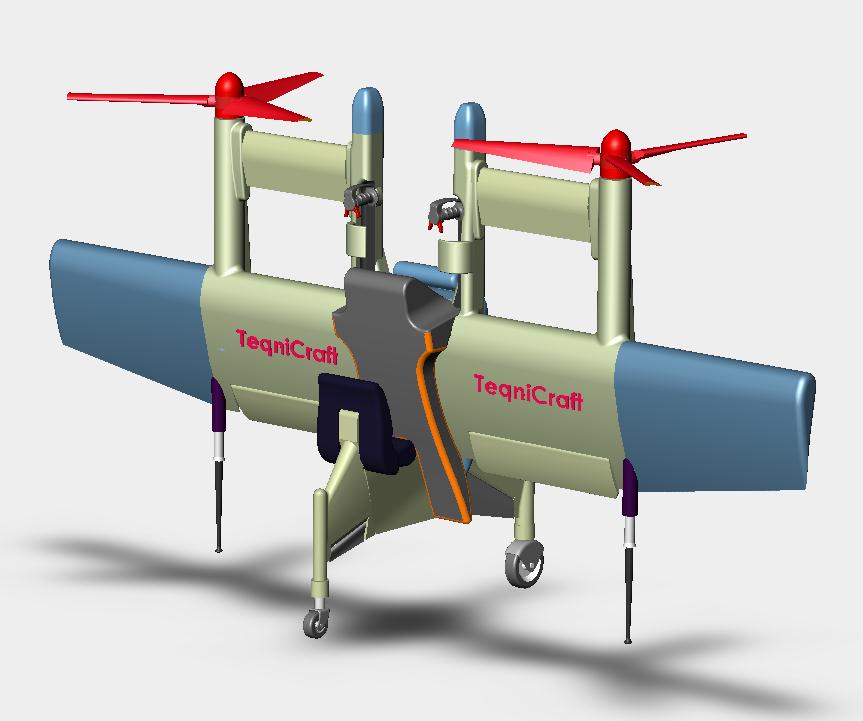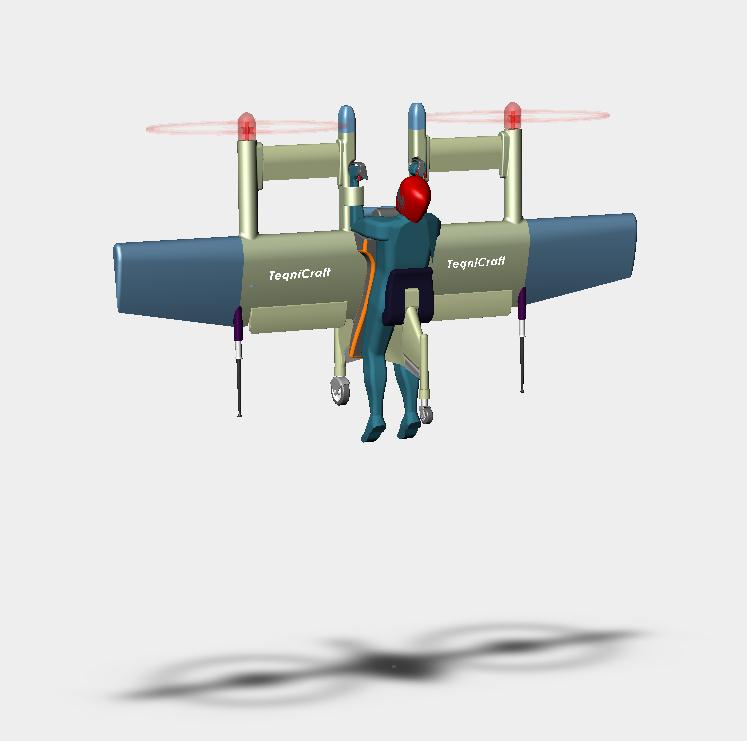 VTOL !!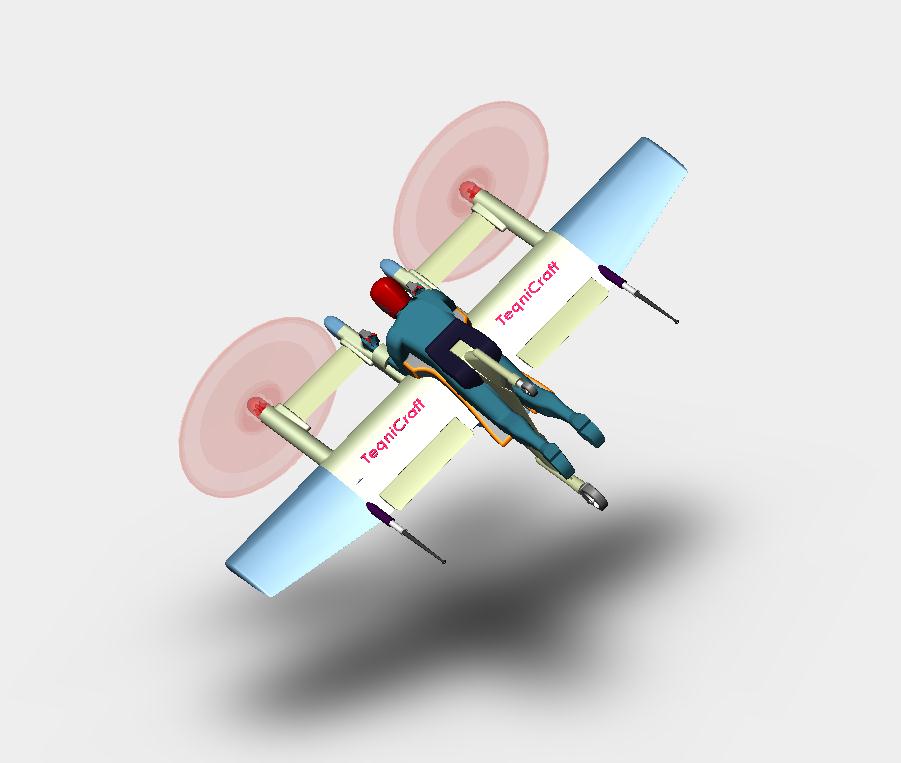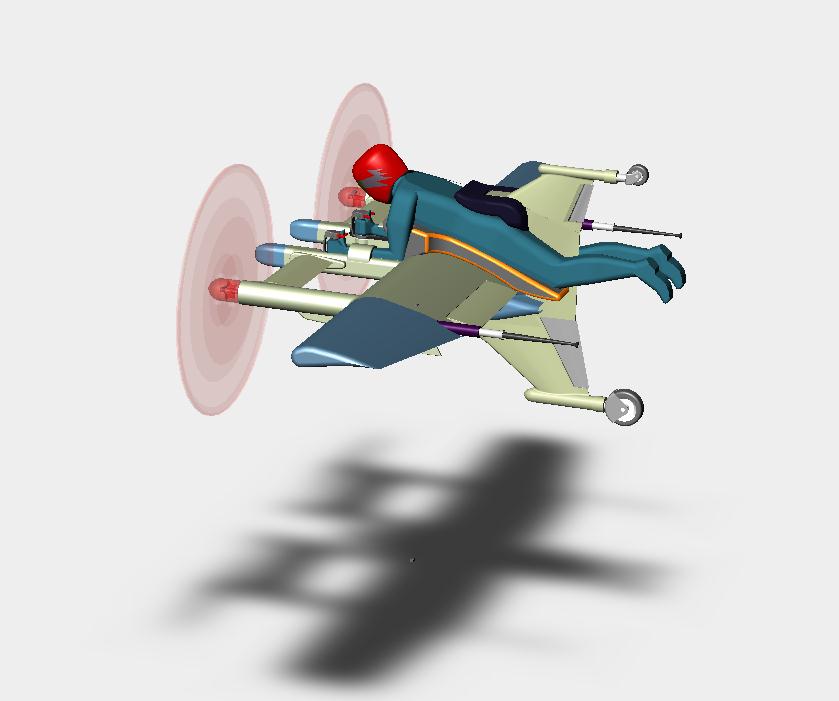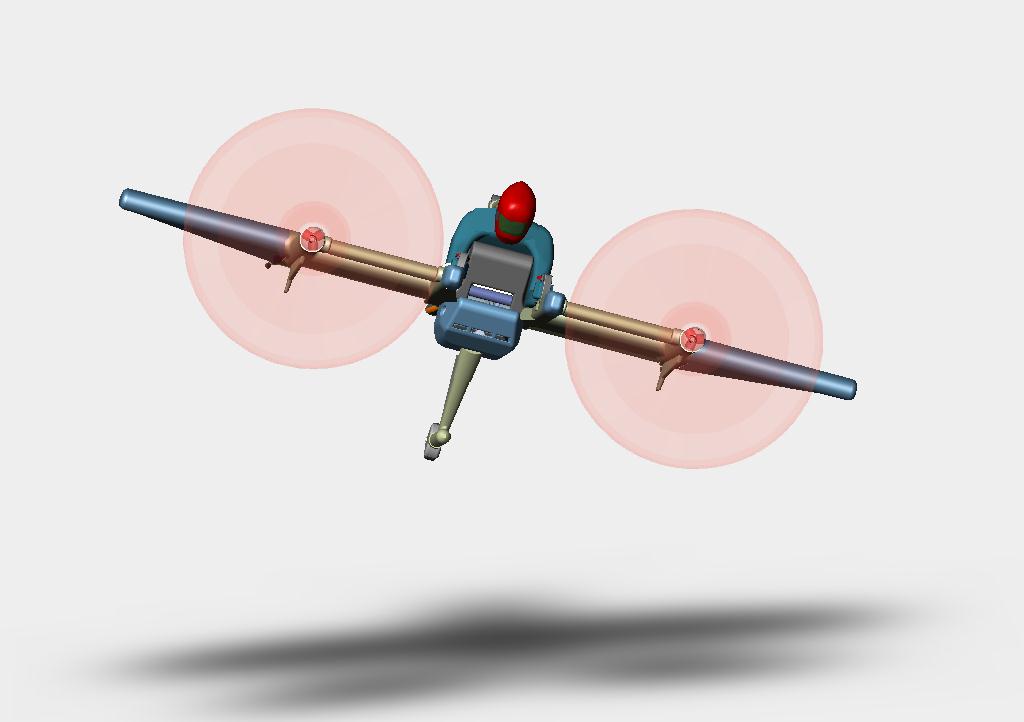 P

urely Recreational!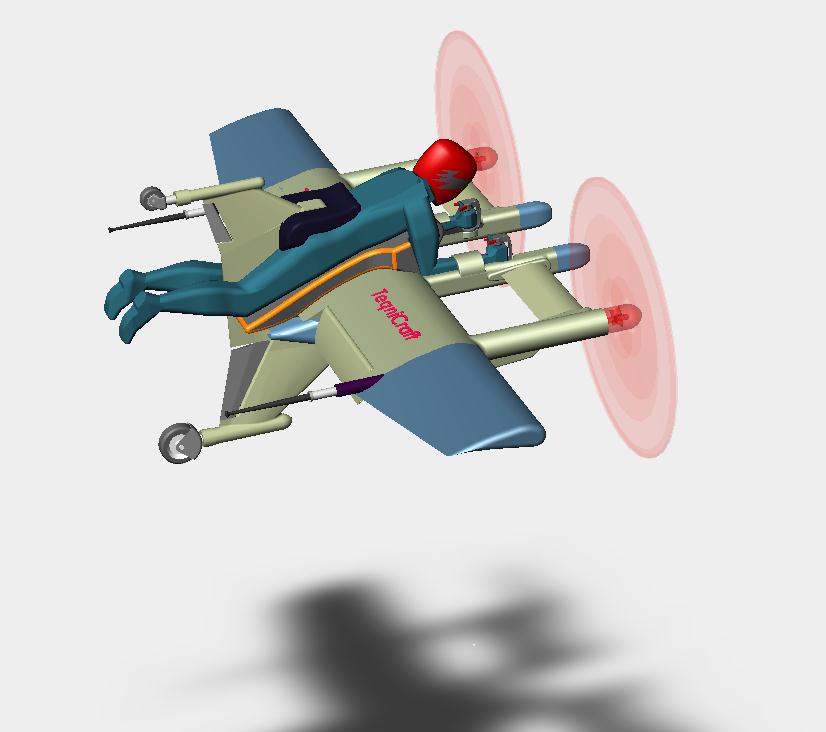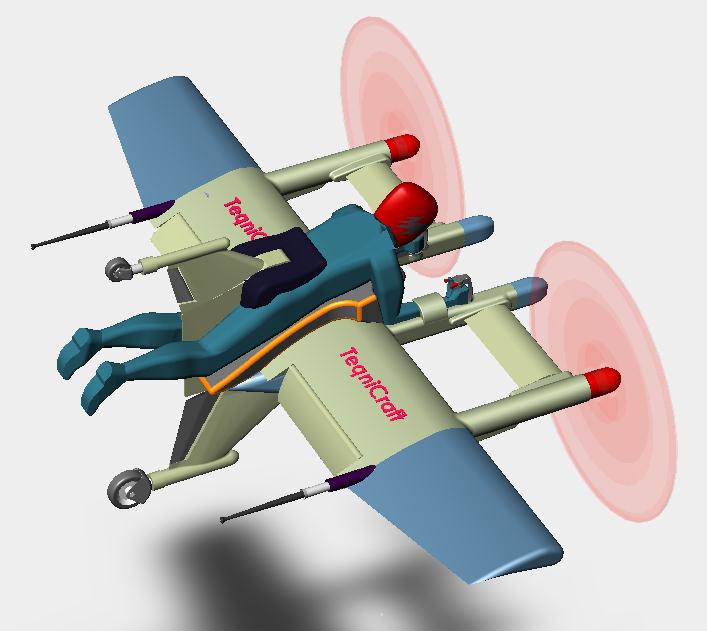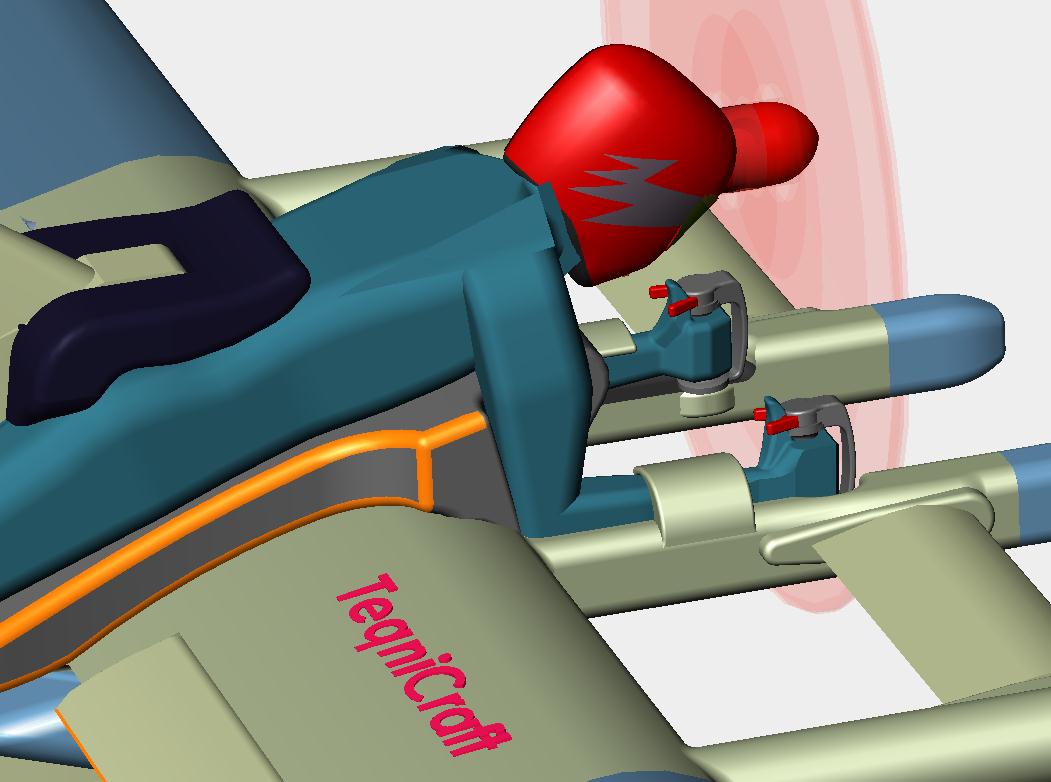 Engine throttling and propellor setting adjustments done by thumb controls.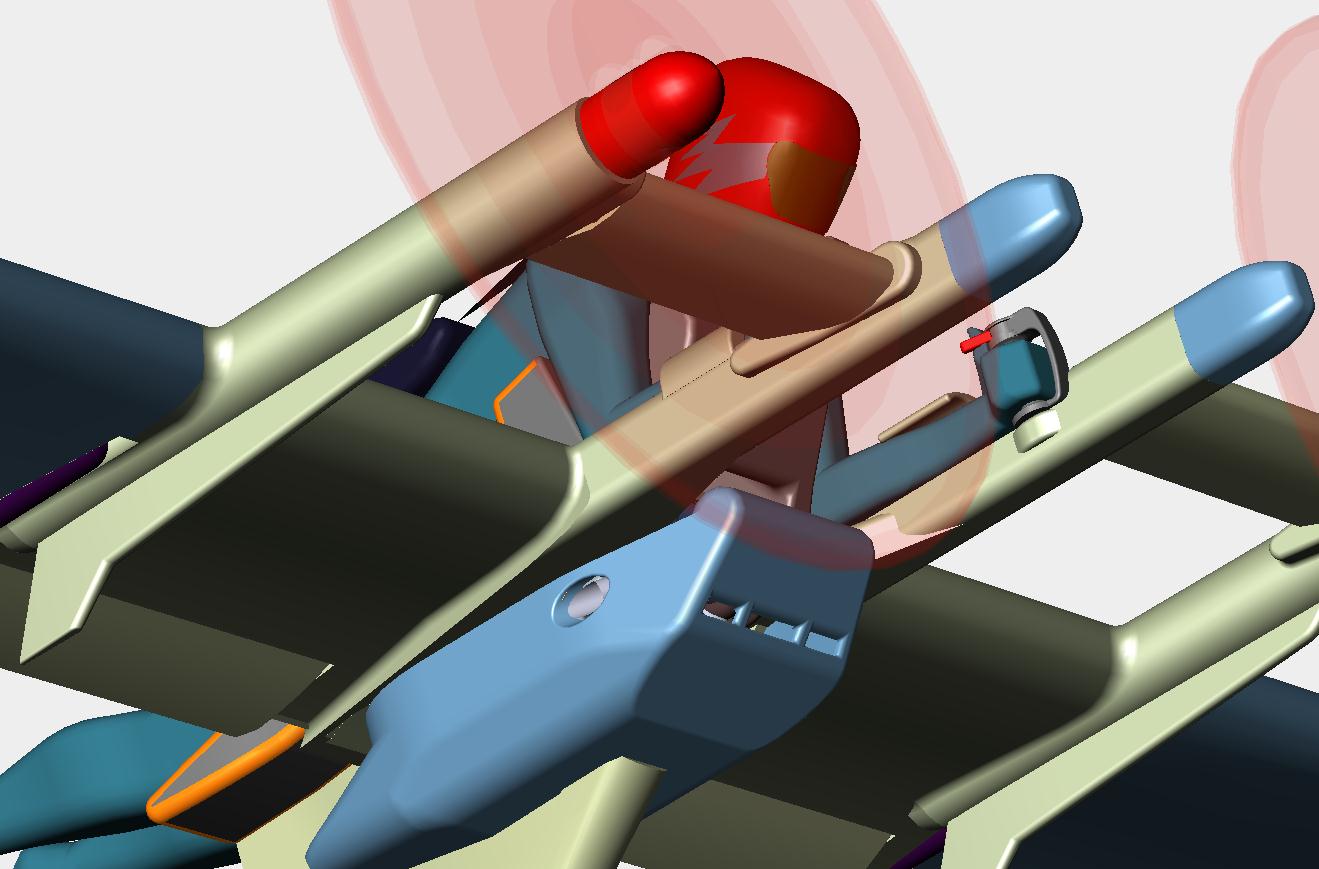 No harness or strappingfor the pilot. Just hop on, wedge arms, burn the engine and go!.....The seat back slides in to serve as a clamp on the pilot torso.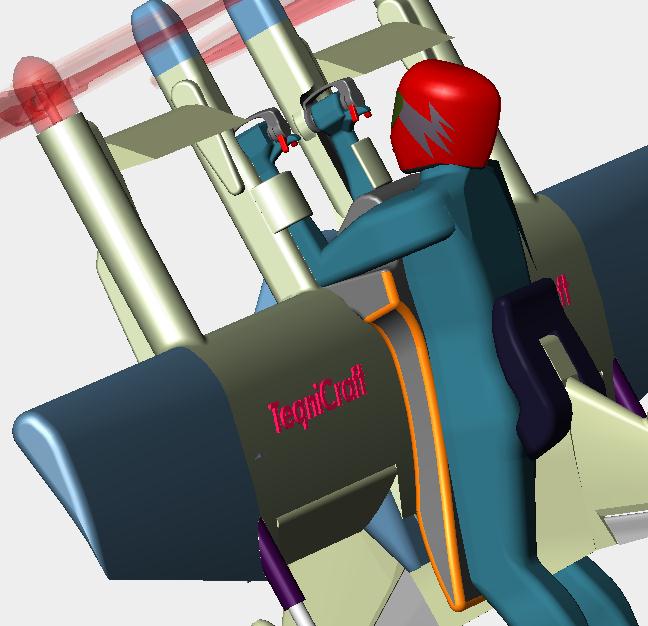 Ailerons behind propellers and flaps are on wing trailing edge. Settings of control surfaces as depicted above are for the rotation maneuver from vertical take-off/hover to horizontal flight.
In hovering or general flight attitude adjustments will also be effected by shifting torso and legs off the centre line. Now, obviously, no one will jump on this craft and suddenly become an expert flyer. In fact, very few people will even want to fly this demon.
Disclaimer
Tolerance for irresponsible behaviour in using this machine will have very slight margin to fatal results. Very much similar to high performance motorbikes, jetskis or even an average 120kW sedan. Irresponsible behaviour is the problem - not the right to have access and the right to operate the machine.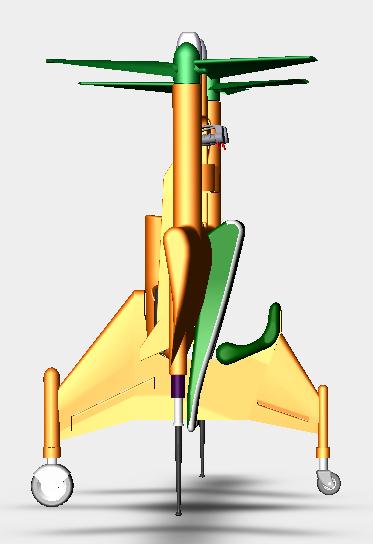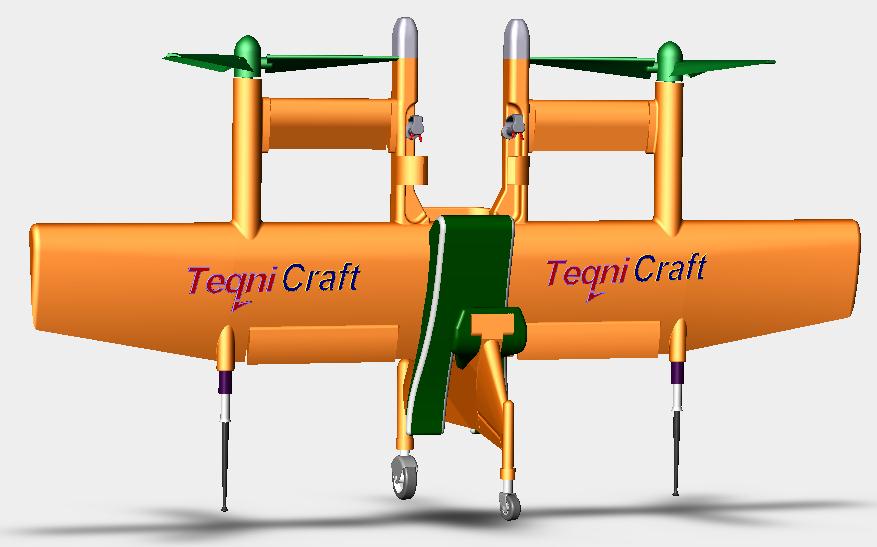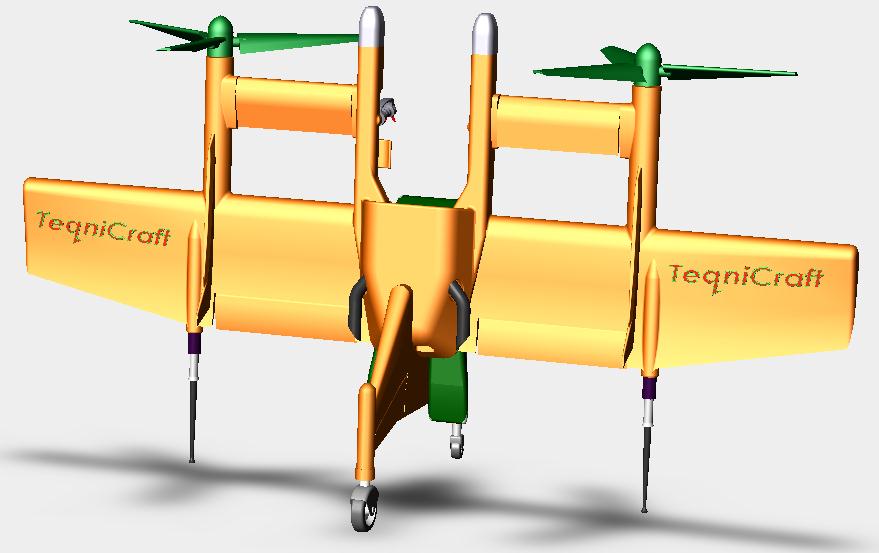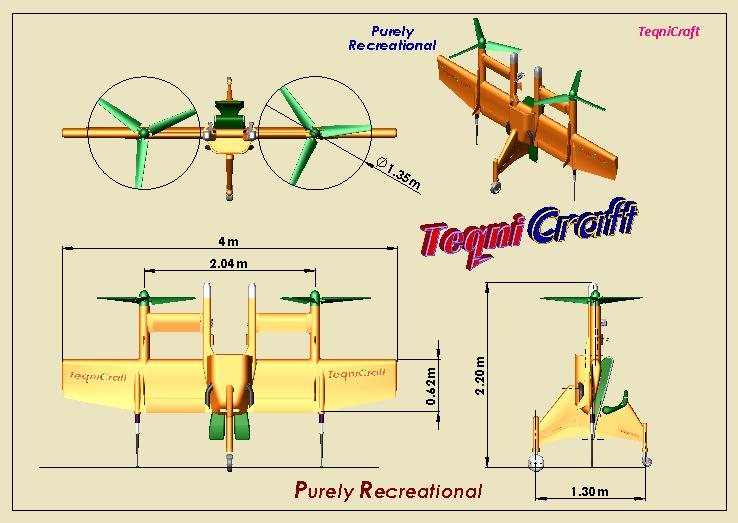 Many different engines types may be suitable for this concept but here, for a prototype, we are proposing a 4 cylinder in-line 1000cc to 1200cc motorbike engine. Air- or liquid cooled.
This is a very light weight, high performance engine that is also readily available at very low cost....relatively speaking.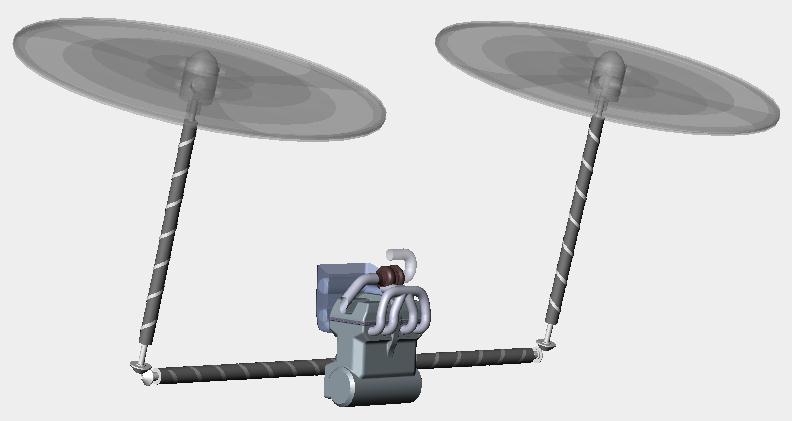 For this exercise a standard, used engine is sourced and the gearbox is amputated. In place of the gearbox a power take-off is grafted where the crank drive chain or -belt is positioned. In most bike engines the crank power chain is situated at the right side where the clutch transfers power to the gearbox. In the image below the take-off is arbitrarily positioned central.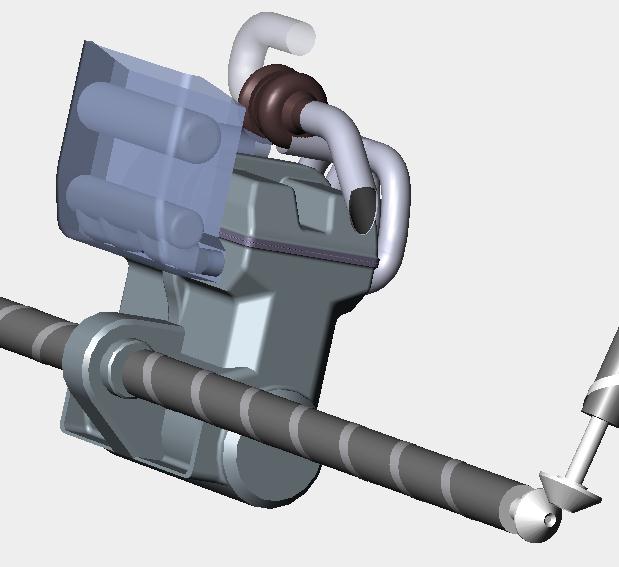 Idealised representation of power take-off addition where the gearbox was removed.
Turbo charging will allow higher torque propellers for increased vertical take-off acceleration and more comfortable hovering to landing manoeuvre.
Engines will also be changed to fuel injection system and a remote sump ... (dry sump)
As it is described here this little aero-toy will be capable of horizontal speed over 400km/h. Ceiling height, with turbo charging, could surpass 6000 meters.
......And when those propellers suddenly stop spinning
during take-off........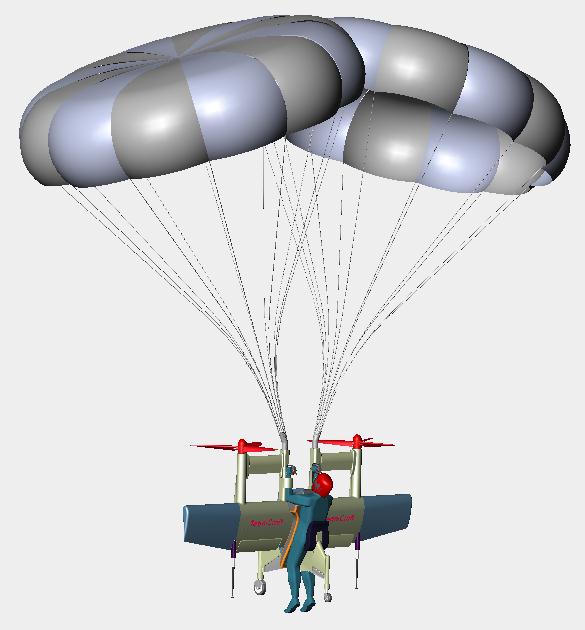 ......ballistic deployed chute button!
. . . . Ok . . . .this machine will be tremendously noisy and there are other more civilised options for sport & recreational flying...
but it will be very exciting nevertheless......
Please feel free to express your sentiments
about this craft in the comments section below.