ElectroCruzer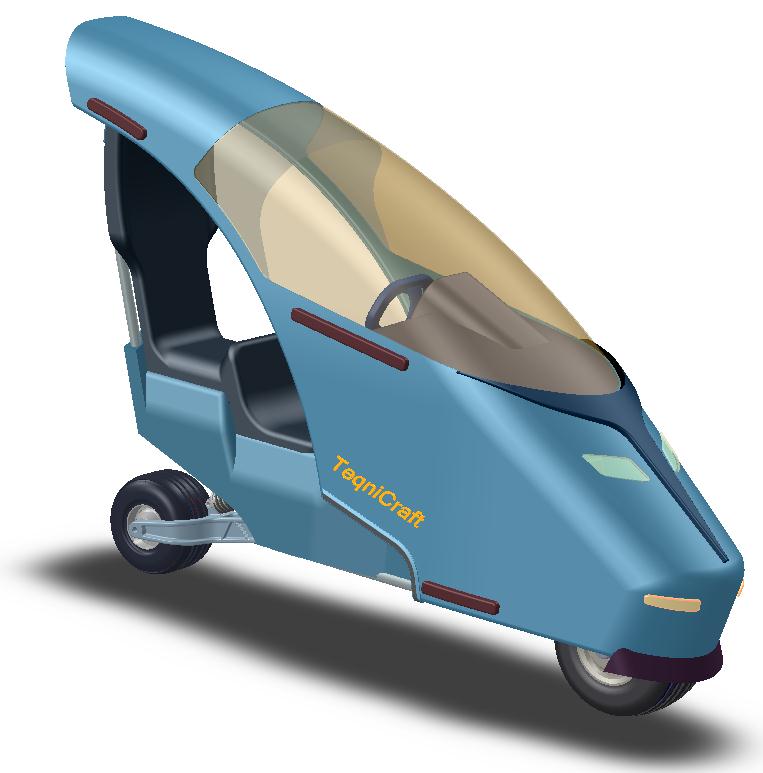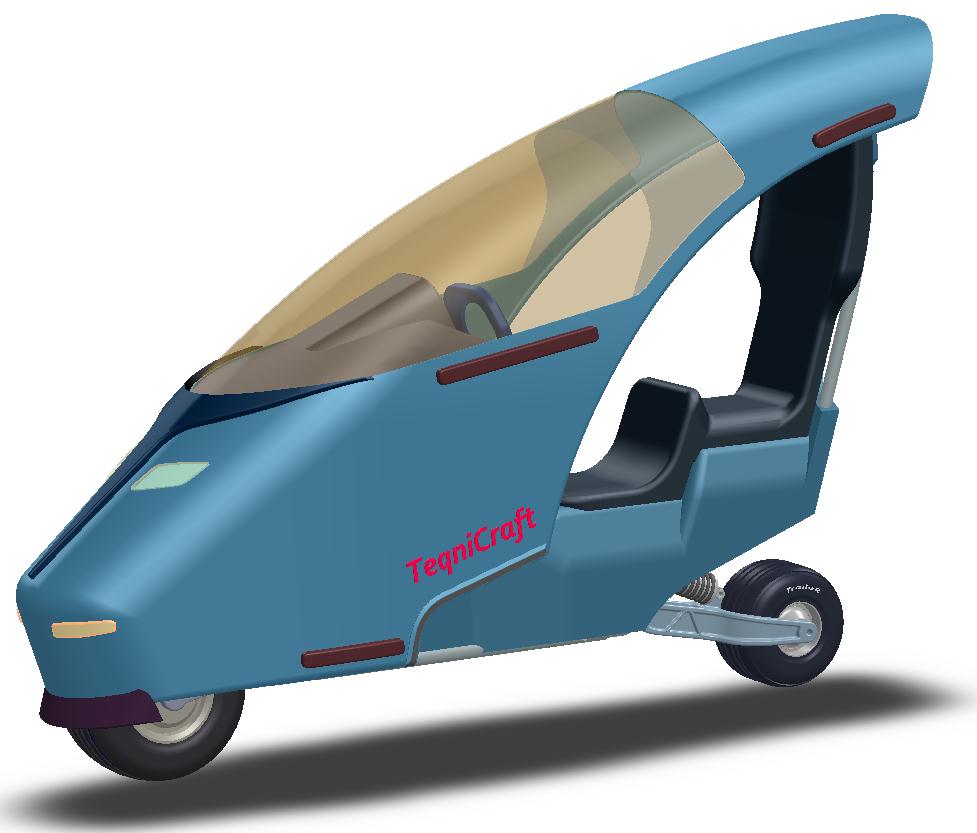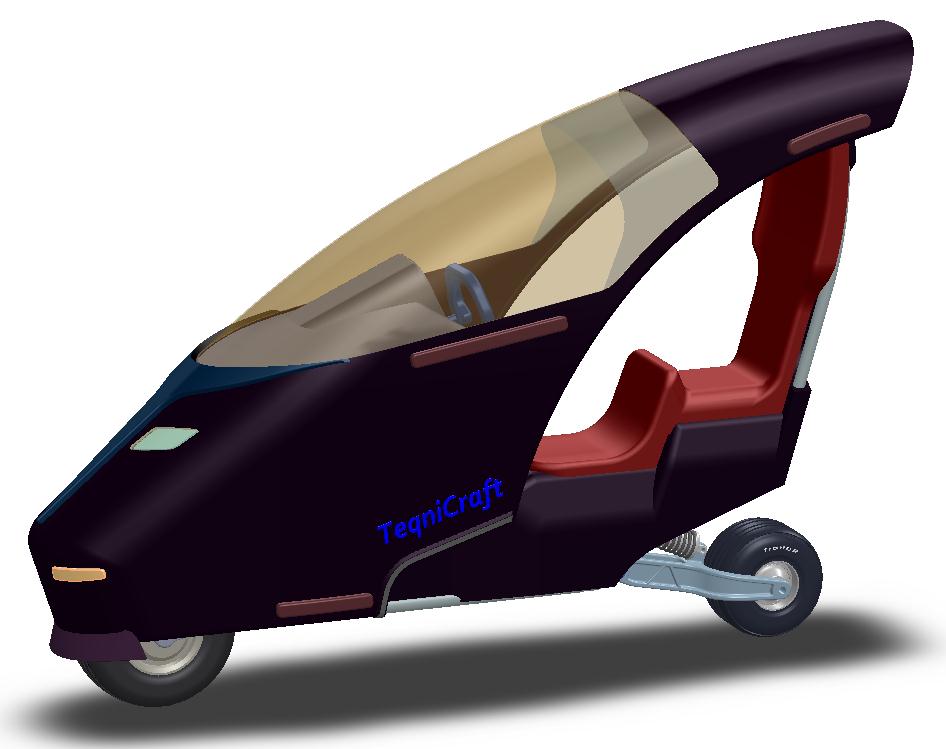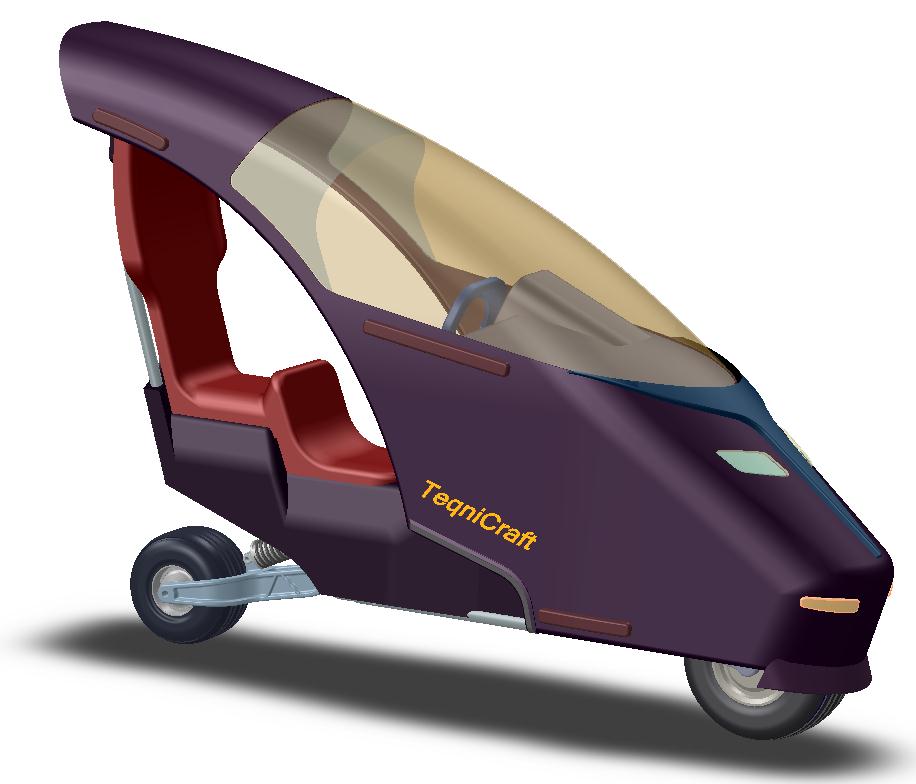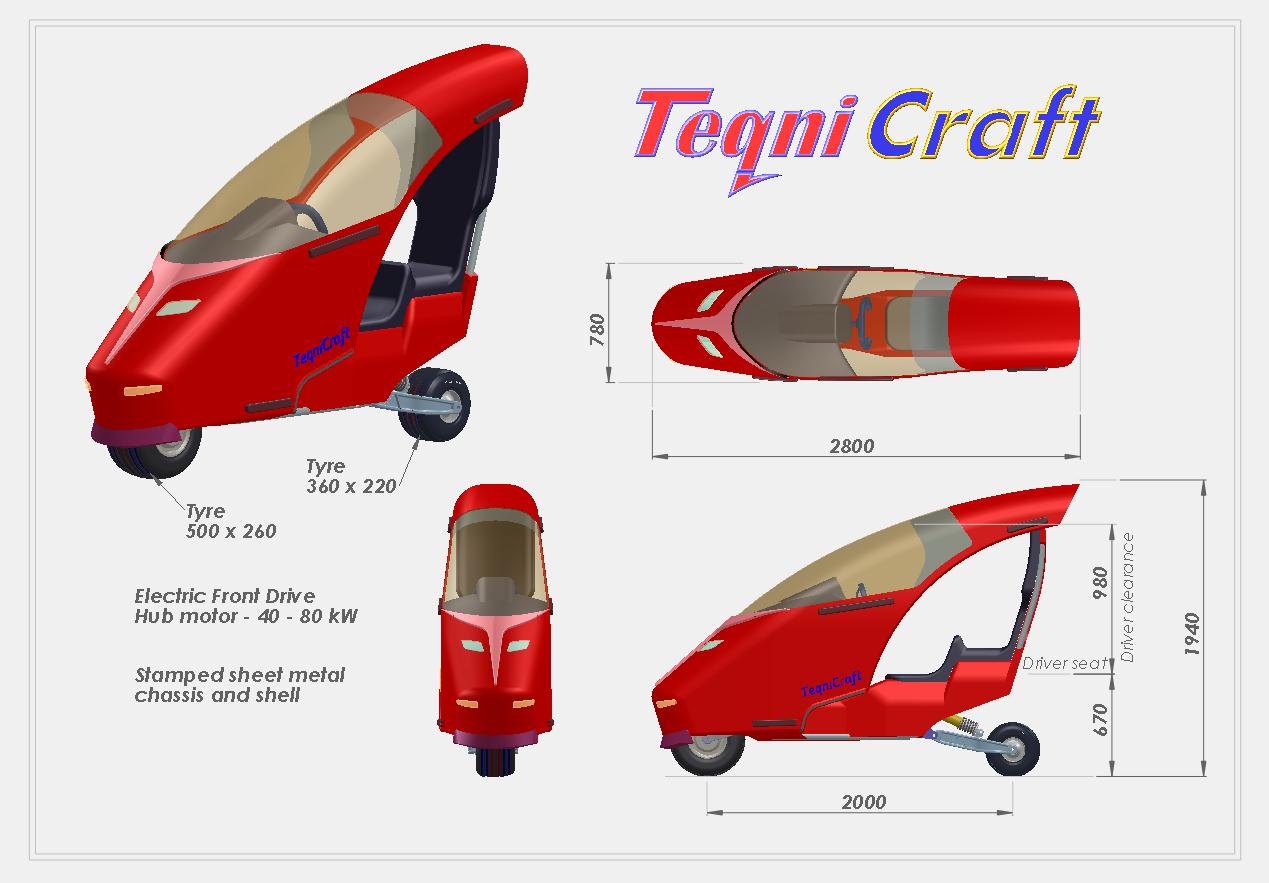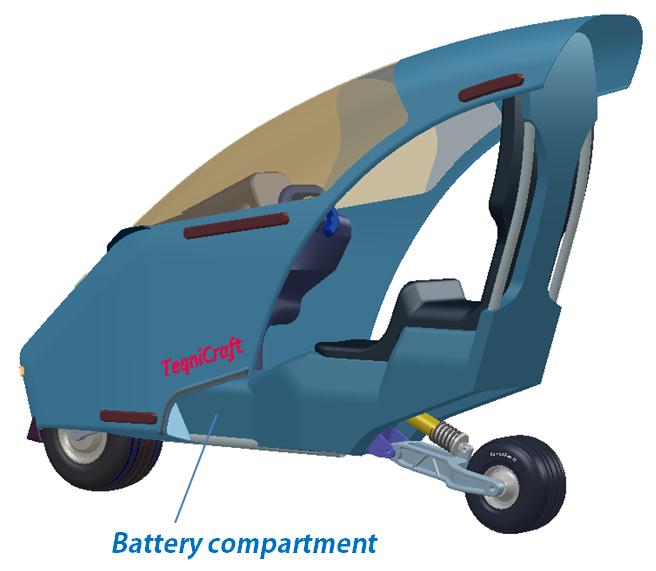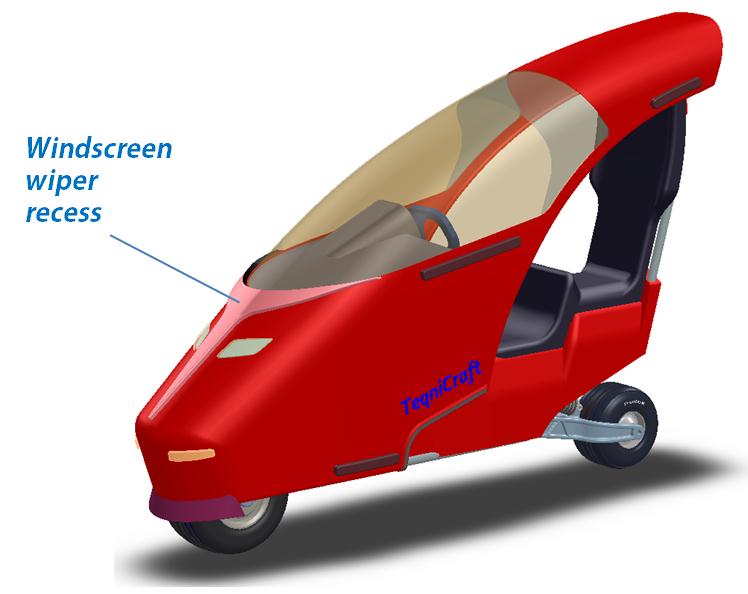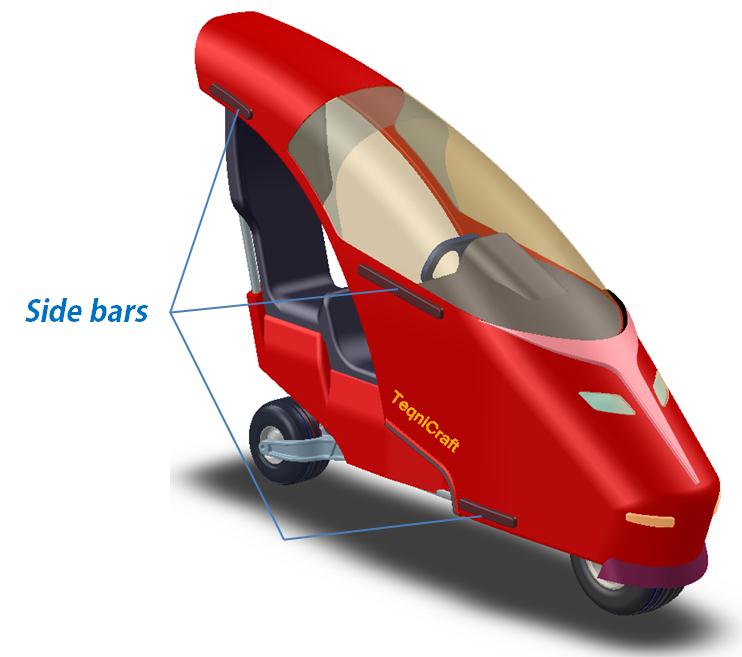 For those inevitable balancing misjudgements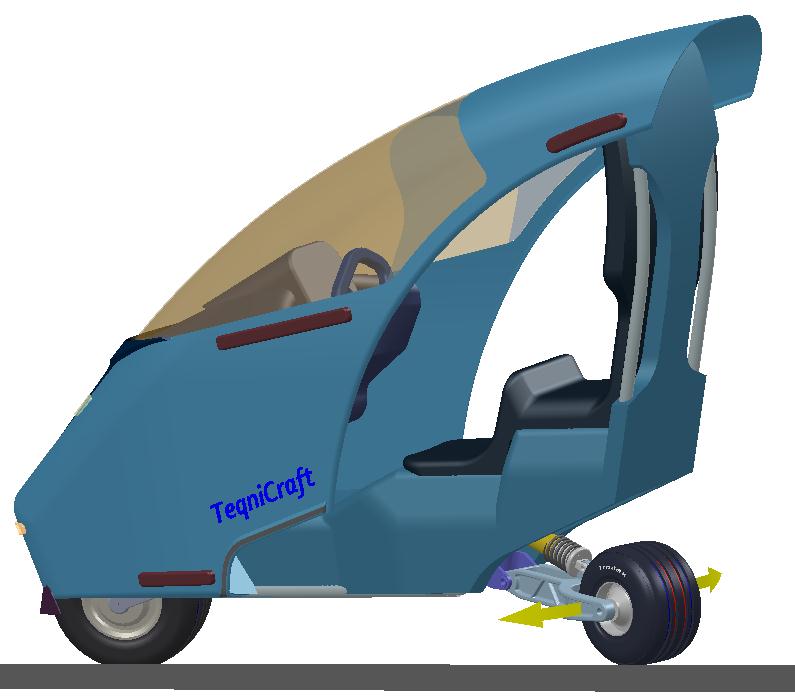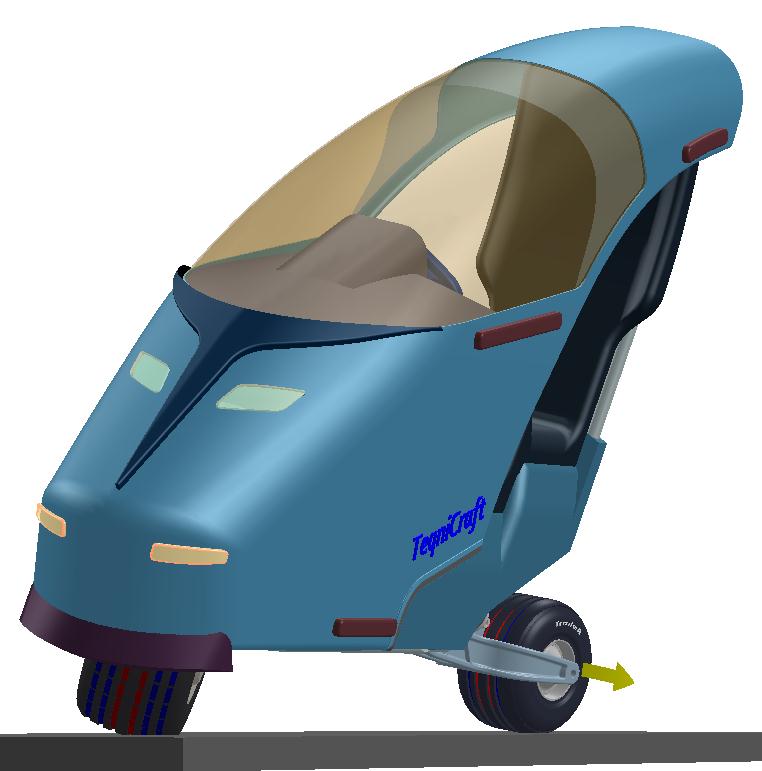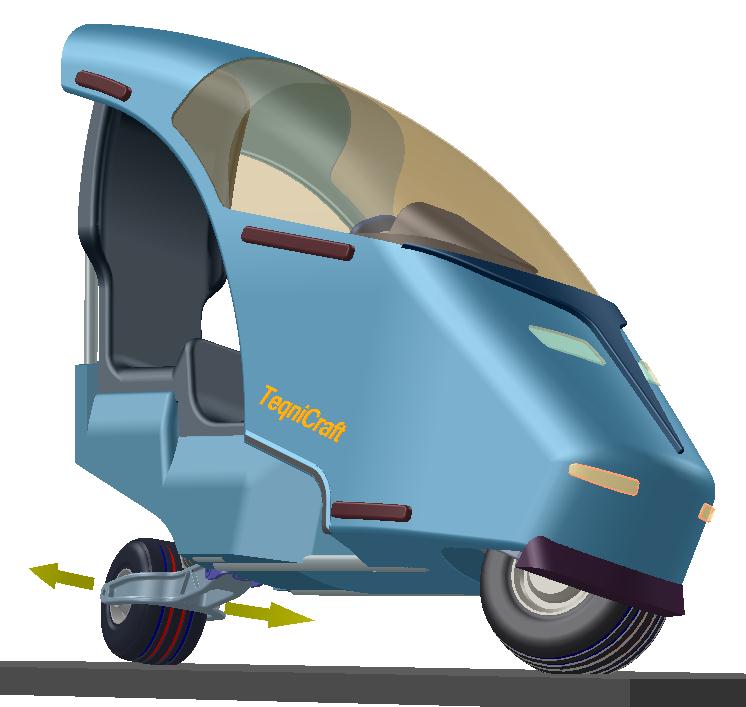 Rear wheel steering engages when front wheel reaches 10 – 15 degrees on steering arc. The rear steering can also be computer controlled to make micro adjustments for stability in sweeping bends.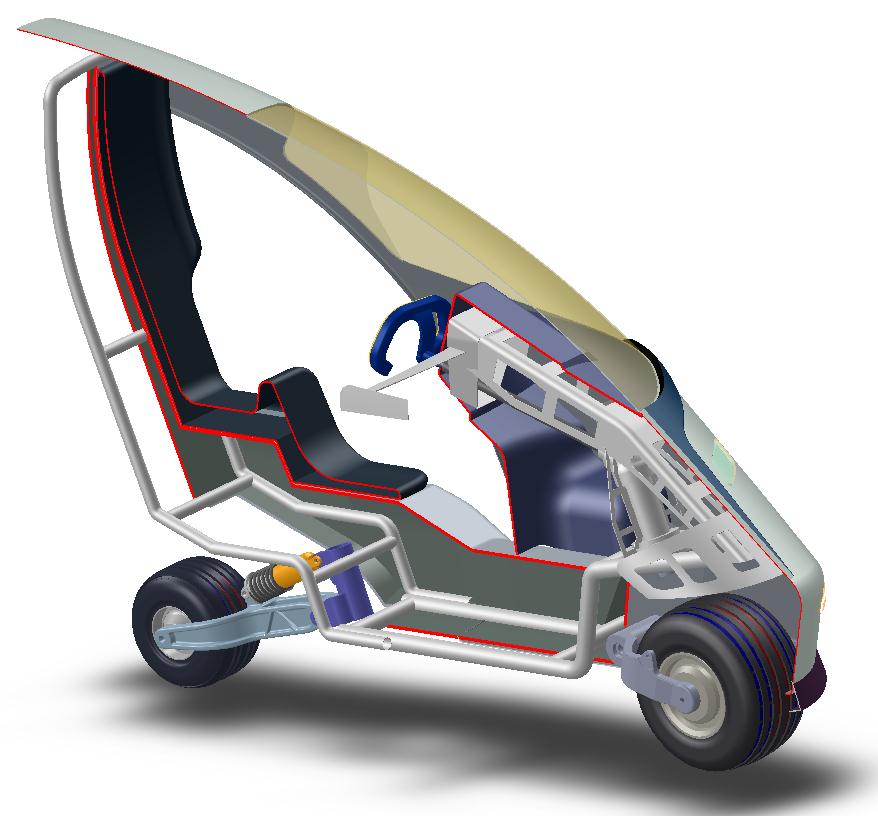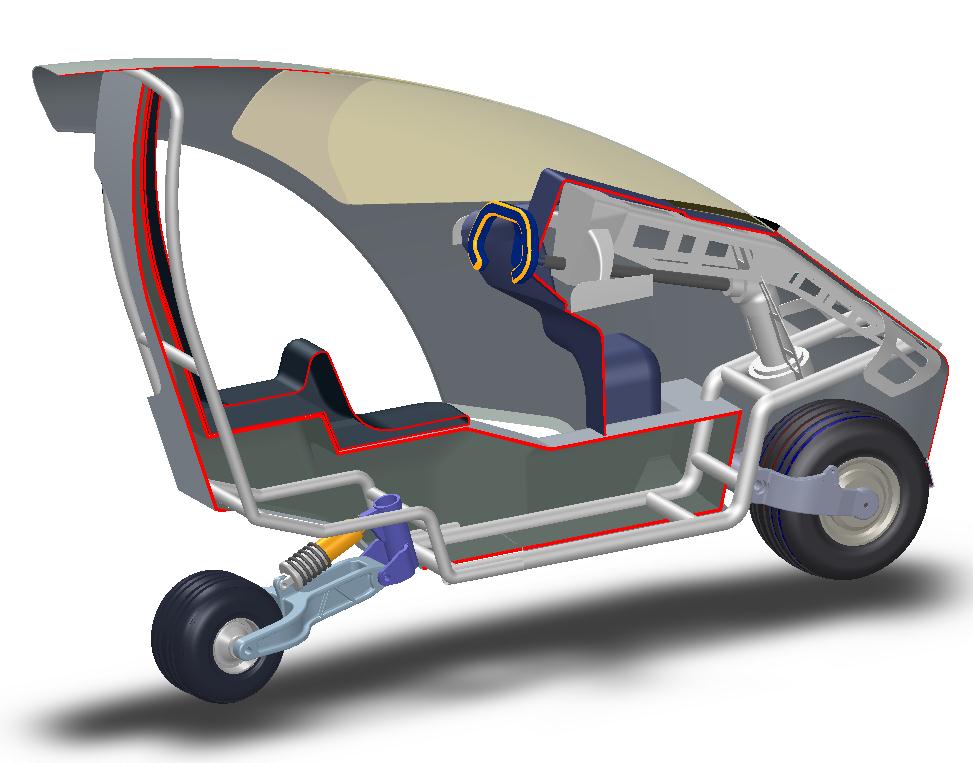 The chassis structurecan be entirely stamped sheet metal of course.
The tubular frame section shown here is more for small quantity development fabrications.
The rear wheel steering mechanism is not shown here. Front wheel suspension to be as per front drive two-wheelers concepts elsewhere on this site.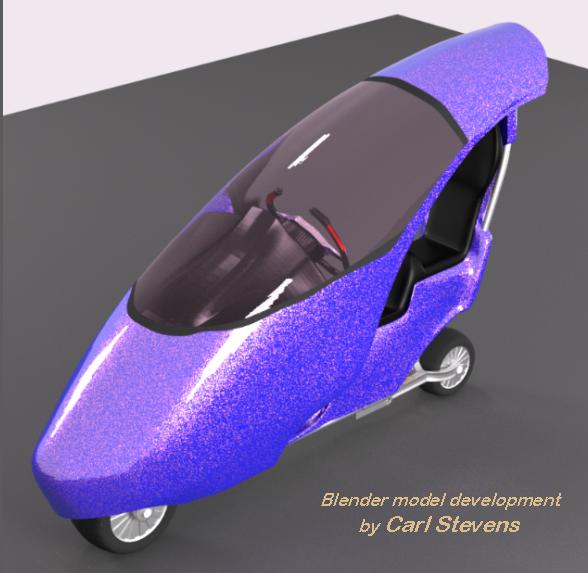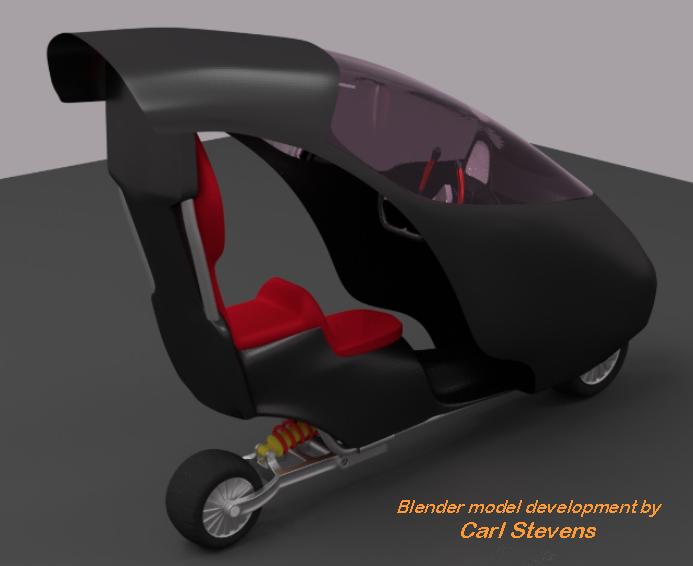 Some more realistic models on Blender by Carl